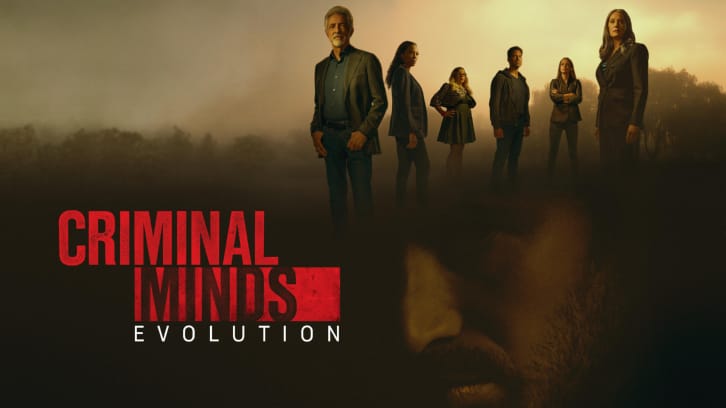 The team at the has been pursuing a network of serial killers lead by Sicarius. Every episode centres one unsub, who is being instructed/coached by the 'Mastermind' - as we could call him - behind the entire network, Sicarius. According to Rossi, serial killers have gone into hiding, mostly due to the pandemic. They have been seeking contact with one and other, which makes them even more dangerous. One of Sicarius' rules is that if they get caught they either send him a 911 text call to end their live or to end their lives themselves. This in order to make sure no leads are connecting back to him.
In the midseason finale JJ and Luke were send to Whitfield County, Georgia. After one of the unsubs had given Emily information she didn't know about the case. JJ and Luke stumbled across a shipping container, the container seems to be trapped with a bomb. We were left to wonder if JJ and Luke made it out alive in time.
This episode we pick up right where we left off, the team looking from the office to bodycamera's that stopped working. Not knowing if JJ and Luke made it out alive. With all communications down, Garcia realises that she might be able to reactivate the body camera's through the uplink and she gets JJ's working again. That is when we switch to the crime scene, we see JJ slowly getting up and searching for Luke. Emily decides it is time for the rest of the team to get out there. Meanwhile JJ finds Luke and eventually they both turn out to be okay.
Simultaneously we get to see into the unsubs backstory. What made him the way he is, events from his childhood, the way he grew up and the trauma's he had to endure. All together creating an image of what formed the unsub to the person he is today. Growing up with his uncle who also was a serial killer, showing him how it is done and cleaning up after a murder.
When the team arrives at the scene, they go over the facts they know and what they learned from the explosion. One of this being that the unsub is still in the neighbourhood and that killing FBI agants is a step to far for him. They don't find the unsub, but do find one of his apprentices, Reeds, dead in the car. While the team knows that Reeds is not the unsub they are after, the people higher up at the chain do believe the case is closed with Reed gone. The theam does need to find solid evidence that he isn't the mastermind behind all the unsubs to prove they haven't got him yet.
An old photo was found in one of the serial killer kits from Sicarius, linking it to Sylvio, a convicted serial killer, awaiting his execution. The photo contained a picture of a female he is convicted of murdering. Resulting the team to wonder about the connection between these two. The prosecutor on the case is Rebecca, Tara's girlfriend. Emily pulling the strings on getting him to Quantico for an interview put some strings on the relationship between Tara and Rebecca. This was the case that launched Rebecca's career. Rebecca is furious at Tara that they didn't tell her about him. And that they are using a theory to undermine her career.
In a flashback we see what happened to Maria, the girl on the photo. She was abducted by Sicarius' uncle. She is talking Sicarius into releasing her, but upon freeing her she stabs him in the back, resulting in his uncle killing her. The team is still struggling to find the connection between Sicarius and Sylvio. When they go to Sylvio's mail they find letters with photo's of the same man send every year of his sentence. While Emily and Rossi don't have any luck with getting any information on the man in the photo's from Sylcio, Tara does. The photo's were a reminder that his uncle could kill the man in the photo at any time. So if Sylvio gets his death sentence he is finally free.
The man in the photo Juan, has been hiding under a different name since 2005. But the team tracked him down. They put some pieces together that Juan and Sylvio were romantic partners. Back then they had to live in hiding. Juan does tell the team that he does know for sure that he didn't kill Maria because he has photo's of that night from the two of them together. In order to get the governor to put a hold to Silvio's execution, the prosecutor needs to sign of on it. After Rebecca did call the governor for Tara, because she was a 100% sure that Silvio wasn't the killer, resulting in Rebecca getting a call that she is under review. Even though she has always been on Tara's side, she is not going home with her. Is this the end of their relationship?
Tyler, former unsub, who infiltrated sicarius network in order to find out more about his sisters death, is getting released from custody. Not long before that Garcia gave him more information regarding his sister, which clearly upsets him. Later Garcia gets a mysterious phone-call and bails on everyone at the office. She apparently had to bail Tyler out, who got himself drunk and into a fight.
JJ is visibly struggling with the aftermath of the explosion. After Will's health scare they made a promise to keep each other updated on what was happening and for example if JJ was running into a potential dangerous situation. Now feeling guilty that she didn't keep her promise before the explosion. But Will didn't pick up the phone, and telling her this isn't on her. She decides she needs to take some time off to be with her family when the case is over.
After bailing Tyler out, he stays at Garcia's place to sober up. That is when he starts opening up about his sister to her, she in return does it about her parents as a way to connect. We can feel the tension between them rising, and when Tyler goes in to kiss her, she jump up and decides it is time for a walk. While walking they talk more about his sister and then Garcia realises something about the case, a connection that might be the break in the case they need. She rushes off to get a taxi back to the office, but before she leaves she kisses Taylor.
Garcia's big revelation is that all the cases have a connection to 2nd street. They passed a 2nd street before they went missing. This is the preferred hunting ground of Sicarius. After this Rossi realises that Sicarius is a father, seeing the times of the adductions and the cooling off times between abductions. They want to catch him through his family.
At last Sicarius goes back to his childhood home, visiting his uncle. Who soon realises that he is the one everyone is talking about. Sicarius came back to kill his uncle, while his uncle believes that this is what will get him caught, Sicarius is sure they won't because they will find a man who died of kidney failure.