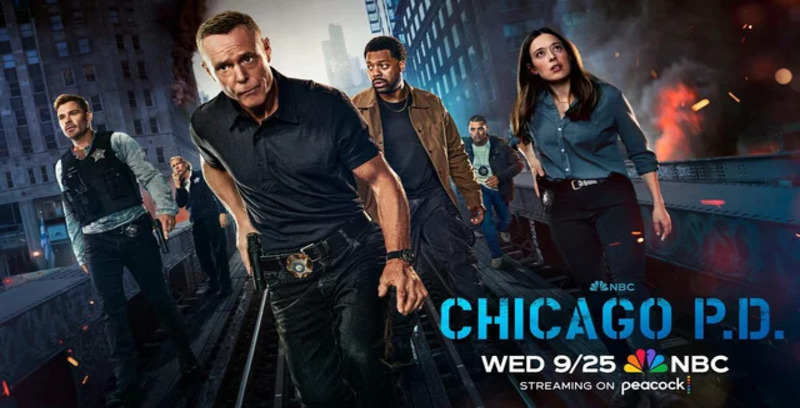 Chicago PD's fall finale packed an emotional punch for its viewers with an ending that left me wondering, "what now?"
We knew this storyline would be a tough one, these kinds always are, and in this episode, we see it tenfold. Even despite the happy-ish ending that had Upton and Voight saving the latest group of victims at the hands of Sean O'Neal's unforgivable actions.
Hailey and Sean's relationship has been one of the usual cat and mouse dynamic, but as this storyline has progressed, I've found myself asking just who is the cat and who is the mouse? At one point, Hailey says "you're unbroken" while talking to a victim and in the way she says it, it's as if she's trying to convince herself of the very same, and later she admits to knowing that Sean is in her head. He got to her, just as he'd intended. He slipped through the cracks of her fractured heart and made a home there, rooting himself in her insecurities and pain from her husband leaving her and a childhood she has not yet fully recovered from.
I said in a previous review of this storyline how it would become more dangerous and darker, and it certainly has. As the episode comes to an end, we see Hailey in a situation we've seen too many times now where she's got an angel on one shoulder and the devil on the other, both whispering their insistence of what they think is best.
She almost gives in, wanting to seek revenge on a man who is lying on the floor, bleeding out and dying, and in a twist I didn't see coming, it's Voight who talks her down, brings her back, and makes her do the right thing.
Hailey doesn't want to, I'm not so sure I would either given the circumstances and what Sean has done, but she helps Voight render aid and they ultimately save Sean's life.
The chief is dead, his son is alive. Evil wins out again, and the person who is least deserving of mercy somehow ends up getting it in the end. It's a great analogy for real life, isn't it? How life isn't fair, usually never is, and we're forced to deal with the hardest things even though we don't want to and don't know how.
Hailey has a lot of dealing left to do though. Her monster is still alive, still in her head, and her husband is still gone, heart still fractured, and similarly, she's bleeding out too just as much as Sean was in front of her. The question now, is how does she deal? How does she push him out? How does she move on? How does she mend those cracks inside herself? Time will tell.
Chicago PD airs on Wednesdays on NBC. New episodes return February 15th.