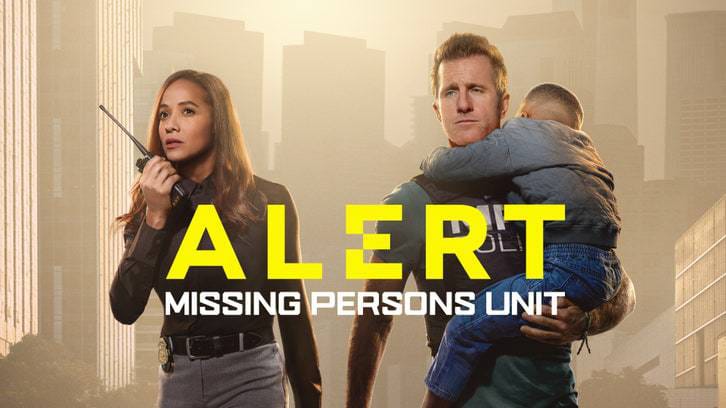 ---
**TIME PERIOD PREMIERE**--Alert: Missing Persons Unit - (9:00-10:00 PM ET/PT) CC- HDTV 720p-Dolby Digital 5.1
PA: Viewer discretion is advised.
INFORMATION ABOUT KEITH'S KIDNAPPING COMES TO LIGHT ON THE ALL-NEW TIME PERIOD PREMIERE EPISODE OF ALERT: MISSING PERSONS UNIT MONDAY, JANUARY 9, ON FOX
Jason, Nikki and the MPU team investigate when a woman runs down a man and forces him to get in her car at gunpoint. Meanwhile, more information about Keith's kidnapper comes to light in the all-new "Hugo" time period premiere episode of Alert: Missing Persons Unit airing Monday, Jan. 9 (9:00-10:00 PM ET/PT) on FOX. (ALE-102) (TV-14 D,L,V)
Cast: Scott Caan as Jason Grant; Dania Ramirez as Nikki Batista; Adeola Role as Kemi Adebayo; Ryan Broussard as Mike Sherman; Graham Verchere as Keith.
Guest Cast: Petey Gibson as C; Fivel Stewart Sidney Grant; Bre Blair as June Butler; Arden Alfonso as Molly; Saeed Alirezaie as Hugo
---