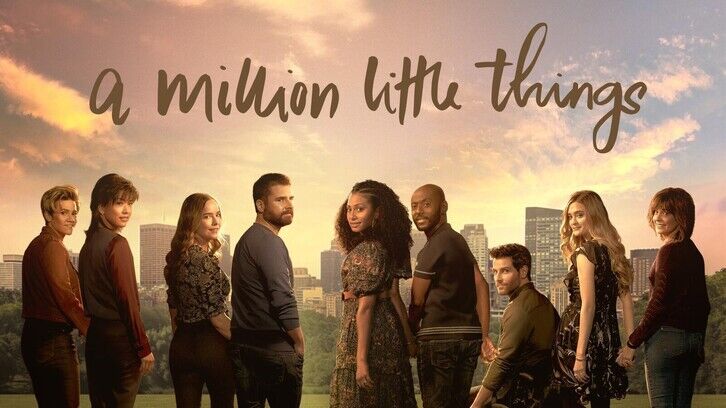 On Wednesday, February 8th, A Million Little Things will begin its fifth and final season. I'm sad to see these stories come to an end for the characters, but at least we know ahead of time and a proper ending can be made for the series. If the first 4 seasons are any indication for what's to come, I'd suggest grabbing a box of tissues and your favorite blanket as we embark on the final season. This is your final reminder to get caught up on season 4 as spoilers for last season lie ahead.


The season 4 finale ended in the most heartbreaking and shocking way - Gary's cancer is back. Just when I thought his story was going to end on a happy cliffhanger with the news of Maggie being pregnant after a long and emotional day, it was revealed that there's a mass in Gary's lung and he's been going through chemotherapy. While the news was definitely surprising at the time, we should have seen the signs of Gary's back pain and his "food poisoning" vomiting. Gary absolutely needs to get better as we need to see him meet his kid and have a beautiful family with Maggie after they found their way back to each other.
Eddie learns that Anna was actually at Peter's house the night he died, ultimately causing his death by pushing him down the stairs and fleeing while he was still alive. I'm not sure how many were surprised by this as I always felt she was lying and that there was more to her story. Eddie tries to protect Anna and to not turn herself in, but she calls the police and is taken away in handcuffs.
Katherine and Greta reunite after help from an unlikely source after Theo recruits his grandmother to show up at the tattoo parlor. While I still feel that there are some unresolved issues in their relationship, Greta agrees to move in full time.
Rome continues to advocate for his student, Maddox, in his gender identity battle with his parents. After Maddox runs away, Rome helps the father find his son and helps them to begin restoring their lost relationship.
Gina finds out that Tyrell no longer wants to attend Yale and at first, we were led to believe it was because of a girl. But it's later revealed that it's because he's worried about leaving his family, especially after witnessing Rome suffer from depression. Gina ends up convincing Tyrell to go to school as they're just a short distance away and encourages him to live out his dreams. I absolutely love how close these three have gotten in such a short time and how much they care for each other.
What do you want or need to see happen in season 5? What are you most excited about? How do you think the series will end? Let me know your thoughts in the comments below.