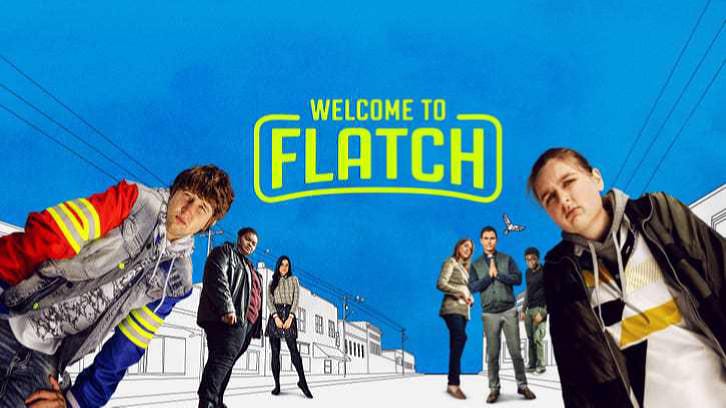 The Holiday Season has arrived in Flatch and Barb is getting into the Christmas spirit by holding auditions for her very own 'Barbieshop' quartet! Joe is thrilled to show of his musical skills from his former boyband days. When Kelly and Shrub host a toy drive they have their very own Christmas miracle when their hero, Columbus Crew soccer star, Derrick Etienne, makes a special guest appearance in the all-new "O Come, All Ye Flatchful" episode of Welcome To Flatch airing Thursday, Dec. 8 (9:02-9:30 PM ET/PT) on FOX. (WFL-209) (TV-14 L)
Cast: Holmes as Kelly, Sam Straley as Shrub, Seann William Scott as Father Joe, Jaime Pressly as Barb Flatch, Aya Cash as Cheryl, Taylor Ortega as Nadine, Krystal Smith as Mandy, and Justin Linville as Mickey.
Guest Cast: Derrick Ettienne as himself.
---