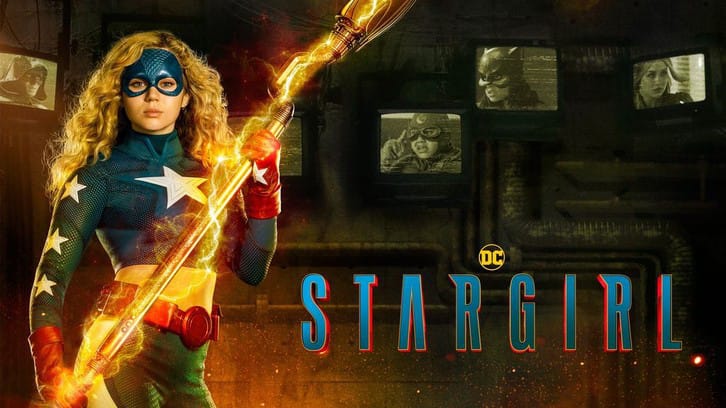 Beware of spoilers for the episode in the article. Please do not continue reading if you haven't watched the episode yet and you are not okay with being spoiled.
How Jordan survived :
In the tv shows timeline of events it's only been one year since Icicle's death and we finally find out how Jordan survived getting smashed into ice cubes with a car by Mike. Jordan melted into a sentient puddle of water and seems to have spent the past year reconstituting into his solid form ( a task which he appears to still have some trouble with a year later ).
The Mahkents :
Jordan making his return to his family this episode was a bit too convenient, of course he would be the primary suspect for the Crocks disappearance. The Mahkents had a happy reunion as they celebrated Jordan's return. Jordan is a terrible person but I always believed that he does care about his family. I'm glad Jordan told Cameron the truth that Mike is the one who "killed" him and Courtney lied about doing it to protect her brother.
Jordan also told his family he forgave the JSA for killing him ( because they believed what they were doing was right ) but he came back and killed the Crocks so I found that part of his monologue hard to believe. Jordan also revealed that his powers are now much stronger than they were before. This Icicle Senior storyline is giving me the vibe Cameron might end up killing his father this time around most likely to protect Courtney.
The Girls Tunnel Investigation :
Courtney ,Yolanda , Artemis and Beth went into the tunnels to investigate the Crock's disappearance and they found the surveillance televisions as well as the remains of the Crocks. Artemis broke down when she saw her father's mask and she realized her parents were dead. She will be out for blood , Jordan didn't have to kill the Crock's if he's truly changed, he has been watching them for months so he would know that their change in character was real, he lured them down there to kill them.
Courtney called Pat and Barbara and told her parents about the Crock's murders. Barbara had no time to process her friend's death as she was faced with Jordan's return. Barbara immediately saw through Jordan's big redemption speech. Jordan surprisingly didn't deny killing the Crock's, but I don't buy that it was an accident ,those flyers were clearly a trap for the Crocks. The real question is whether the Ultra-humanite was setting Jordan up or Jordan did it because I don't understand why Jordan would kill the Crock's and admit to it so easily since it makes the JSA not trust him as easily as he would probably like ?
Cameron and Courtney:
Cameron showed up at Courtney's house and vouched for Jordan. Cameron does really care about Courtney and I do believe he is being genuine. Jordan however I don't trust. Cameron and Courtney's breakup lasted all but a day like true teenage love birds as they kissed ( I guess it's safe to say they are back together ).
Mike and Jakeem :
The Thunderbolt refused to take away Icicles powers because it would kill him and the Thunderbolt can't murder people. Cindy showed up to the All Stars meeting and proposed finally teaming up and joining their team. Cindy joining the All Stars is great and a development I've been looking forward to , I would have loved to see this play out even more in season 4.
Courtney and Jordan :
Courtney and Jordan had a conversation beside his mural Cameron painted and Jordan pleaded with her that he has changed and doesn't want revenge anymore. Jordan told Courtney that she changed many lives and she is a truly good person who has made him see the error of his ways since she believes in people. He also told her that he wasn't asking her to forget what he did but he was hoping she could forgive him. Jordan has done horrible things just like Cindy and the Crocks did in the past so the question becomes if they can get second chances why can't he ? ( Short answer because he isn't genuine ).
Also on the other hand Artemis just lost both her parents , how is she supposed to forgive that. Barbara showing up for Artemis was sweet towards the end and consoling her was a nice short scene. Paula would be so grateful her daughter has people watching over her.
Sylvester and Jordans true Intentions :
Sylvester went crazy when he found out Jordan was alive, Icicle did kill him ( so there is bad blood there ). Sylvester didn't take Jordan's return well at all. I originally thought Sylvester was being a bit much but he might be the only one seeing through Jordan's rise at this point. Sylvester asked Courtney if he could use the staff to go after Jordan but Courtney wasn't sure about it because she is conflicted because now she can be with Cameron and she also doesn't want to start another war with the Mahkents. So whilst I get Courtney's side I don't think Jordan can be trusted.
The final scene of the episode confirmed Sylvester may be overly emotional but he was right , Jordan is shady and he is most likely making the JSA comfortable before he strikes and kills them all. Jordan has been working with the Ultra-humanite this whole time. Courtney's desire to believe in people being used against her is actually an interesting thing I would have liked to have seen explored after season 3. Would it change who she is ? How hopeful she is as a person.
Additional Notes :
1. This was one of the best episodes of the season and without much action at all. A very emotional episode.
2. I still feel like this show being canceled feels like a bad dream.
3. The Crock's deaths prompted Yolanda to call her mother. Yolanda acts very strong but she is a kid and only human , her parents are terrible but they are her only parents.
4. The battle for the cosmic staff finally begins next week as it looks like Sylvester and Courtney might end up fighting over the cosmic staff.
Join me weekly for more reviews of Stargirl season 3 on the CW.
"Why do you think Jordan killed the Crocks ? Do you buy his explanation that it was an accident. "
"What are your thoughts about the reveal that Jordan is alive ?"
"What do you think Jordan and the Ultra-humanite are planning ? "
"What did you think of the episode ?"
Let us know in the comments below.