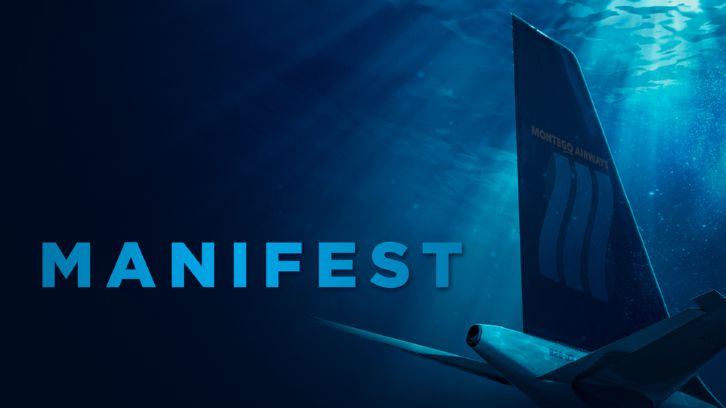 After what felt like a 5,5 year disappearance, Manifest is back, and stronger than ever! The first half of the fourth and final season touched down on Netflix on November 4th, the day Flight 828 landed within the show's story. And they couldn't have picked a more fitting date for a 10 episode batch that so often calls back to the early days of the show. Let's dive into the first episode and see where the Stones are at after a two year(!) time jump!
Ben and the Grief Beard
The show doesn't waste any time showing us just how much Grace's death and Eden's disappearance have devastated Ben. He's sleeping in his van, dedicates all his time to the search for Eden, and has grown what the cast and crew have dubbed the Grief Beard. And as if that wasn't enough, his relationship with Cal is also fractured, as Ben blames him for giving Angelina a way into their house. Saving Cal has always been Ben's biggest motivation to keep fighting to survive the death date, so seeing them so distant was absolutely heartbreaking.
Cal isn't the only one Ben is distant from. The Callings get just as much blame from him for what happened to Grace. But the Callings wouldn't be the Callings if they wouldn't force Ben out of his house anyways. They connect him with Anna, a passenger we haven't seen since 1x06. Since Ben initially refuses to follow his Calling, Cal goes out to do it for him. This leads us to a sweet moment between Anna and "Gabriel," where he gets the chance to thank her for helping Michaela to save him back in season 1. One thing that I've always loved about this show is how well it remembers its history, and how it uses that to deepen the connection between all of these characters. I also have to give kudos to Ty Doran, who is doing an amazing job stepping into Jack Messina's footsteps! It's only the first episode, but already he feels like Cal through and through.

Michaela, in Ben's absence, has stepped up as the captain of the lifeboat in Ben's absence, as I will get into more later. But the pressure is getting to her, and she needs Ben's help. Her argument with him is painful, as arguments between these two always are, but oh so necessary. As understandable as Ben's pain is, he can't keep hiding from his responsibilities as a father, a brother, and a passenger. There are people besides Eden who need him, and right now he's letting all of them down. Josh Dallas and Melissa Roxburgh both brought their A-game as they showed how understandable both Ben and Mick's sides in the argument were.
Speaking of Josh Dallas' A-game, his performance during the flashback scenes absolutely destroyed me. Ben's grief was so palpable that I teared up even during my two rewatches of the episode. I loved how the little moment with Beverly offering to sit with him until Grace came back, called back to her asking Michaela to sit with her until Evie returned in 1x03. It's these small callbacks to previous seasons that make me love this show all the more for its clever writing. Another shout-out goes to Luna Blaise, who portrayed Olive's anger at Cal so beautifully and painfully.
I could honestly go on and on about how often Ben's grief made me tear up in this episode. It's so heartwrenching that it feels like I'm going through his loss with him. His anguish at seeing a father reunited with his son was just as painful as him vowing to not give up on Eden, despite the Callings seeminly toying with him when it comes to her fate. But the final scene of the episode reveals something that puts our view of the Callings in this episode in a whole new light: it was Eden's Calling, not Anna's, all along! Ben is more connected to his daughter than he knows, and it seems that the Callings do want him to find his way back to her. If only a fellow passenger wasn't standing in the way of that reunion.

The Stones

The rest of the Stones are trying to regain a sense of normalcy, as much as that's possible in their ever changing world. Zeke and Olive have gotten jobs, while Michaela is forced to constantly report to the new 828 Registry and Cal is living under a fake name in order to hide his sudden aging. It's a small detail, but I liked how Olive was trying to make Grace's pancakes as a way to honour her, and how she just can't seem to get the recipe right. It's a beautiful metaphor for loss: no matter how much you try to return back to that time, it will always feel a little off, because someone you loved is no longer here. This small detail is a great way to show just how much losing Grace still impacts their family.

While Michaela is no longer a cop, she can't help but pose as one as she follows a Calling that leads her to a passenger. She's the captain of the lifeboat now, after all. And in a big plottwist, it's Henry Kim, the passenger whose "death" made Michaela decide to quit her job last season! He's been used as a lab rat for a long time, which goes to show just how suspicious the entire world is towards the 828 passengers and how much they have been dehumanized over time.
In Ben's absence as a parental figure, it's nice to see that Michaela and Zeke have taken over in his place. Especially for Cal, who's still lost after his sudden aging and the distance between him, Olive, and Ben. It was nice to see how happy he was to get a Calling again and to be able to discuss it with Mick. This, as well as finding the plane's black box and his meeting with Henry Kim, seems to give him his sense of purpose back. Finally, he can get back to doing what the Callings sent him back to do. Whatever that may be.

Zeke is working as a counselor for recovering addicts. It's a great fit for him, as not only does he have the life experience to understand exactly what these people are going through, he also can use his powers to figure out how to better help them. But already, we see that absorbing so much pain weighs on Zeke. No one can take on such a burden forever. Especially someone who has a history of trying to run from his own pain. When Zeke takes on Henry Kim's pain, it becomes clear that it has a huge effect on him. It's only a matter of time before this becomes too much for him to handle. Zeke has always been a very selfless character, and while this is his greatest strength, it's also his greatest weakness, as it could easily become his own undoing. It's very strong character writing.
Saanvi
On the science side of the show, Saanvi is more desperate than ever to find a way to survive the death date. Ever since Daly appeared and took the plane, she has been searching tirelessly for some sort of clue that can help the passengers survive. Losing both the plane and Eureka has hit her hard, and she feels a little aimless. But luckily, she's still working with Vance, which gives her at least some resources to try and help the passengers with.

I really liked that Saanvi got a moment with Cal during the flashbacks. Their dynamic doesn't come to the forefront of the show all that often, but it's still a pretty sweet and meaningful one. She's the reason he's still alive, after all. Also, did anyone else get Lost flashbacks when Cal told her they have to get back onto the plane?
While Cal gets back on his feet after getting a Calling, Saanvi gets her groove back by finding a recording of Captain Daly during his reapparance in 3x13 on the black box. Finally, a new and big clue has found its way to her. And unlike previous seasons, she has fully embraced the divine aspect of the Callings, which has now opened her mind to a whole new set of possibilities she can explore. It's really rewarding to see her find her own balance between science and faith like this.

Jared
Admittedly, I've never been much of a fan of Jared, and not for a lack of trying. He just makes it hard to like him when he says things like "He's supposed to be gone" about Zeke, a character who's so lovable. However, I really like where Manifest has taken him post-time jump. He seems more at peace with how things ended with Mick, and the distance from her seems to have done him some good. He feels lighter, happier, and it's doing wonders for his likeability. His scenes with Mick are still awkward, but it feels like they're moving to a true place of friendship, even as some feelings still linger between them.

All in all, this was a very strong first episode of the show's final season! It filled in some of the gaps between seasons and quickly caught us up on the headspaces of all the main characters. And of course, it wouldn't be a Manifest episode without at least a few big plottwists! This episode is Manifest at its best, and I couldn't be happier to have the show back.

What did you think of 'Touch-And-Go'? Were you just as touched by the final season opener as I was? Let us know in the comments!