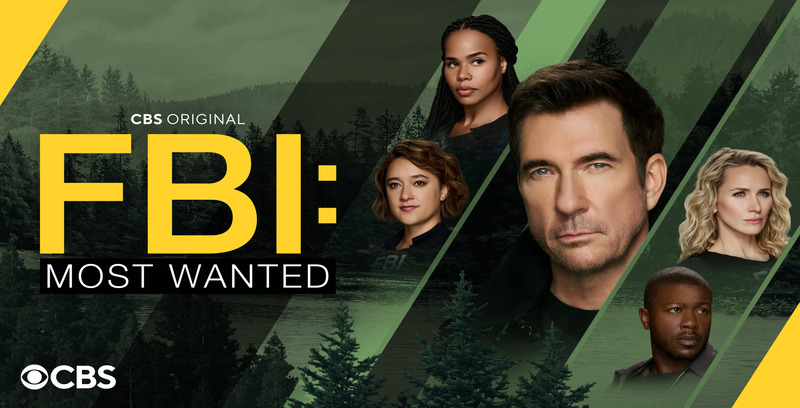 FBI: Most Wanted is finally back with a new episode this Tuesday after a multi-week break, but the last episode that aired was a big one for Hana.

At the beginning of the episode, Hana embarks on a road trip to visit her sister. She stops at a rest stop at night, alone, and personally that's something I'd never do. After sending a selfie to her sister and stopping in the bathroom, she encounters a young girl washing her hands at the sink with bruises on her wrists and communicates quietly with her in order to not alert the other woman's attention. Hana follows the pair out into the parking lot trying to gather information, but she's struck from behind, knocked unconscious, and taken by a couple in their van.
Hana's sister, Casey, calls Remy reporting her sister missing as she never arrived at her house. Remy rounds the team up in search of one of their own. The team quickly finds out that Hana's car received a ticket at the rest stop, so they lock down the rest stop area and kick off the investigation there.
Hana and the young girl, Ollie, are dropped off in a soundproof room at some guy's house that we haven't met yet. Hana starts talking to Ollie and learns that the guy who kidnapped them is her dad, Brad, she's twelve years old, and that they are at her Uncle Dougie's house. Hana also opens up with a story about her sister and how she was hurt years ago and pushed her family away. The adults return with cameras and Hana tries to stop them from hurting Ollie, but they knock her out while they torture the girl.
Agents at Brad's house in Maryland find child sexual abuse material and a chain in a kid's bedroom. They also learn that Brad got remarried to Heather after having Ollie with his first wife.
While searching for a perp and a laptop, Remy loses control, which is understandable as different emotions come out when a member of your team is missing. The team is struggling with high-tech stuff as this is usually Hana's domain. The laptop is found and full of pictures and one of them is tagged 'uncle', but both of Ollie's parents didn't have any brothers. Ollie's mom, Elise, shows up and the team learns that she hasn't had any contact with her ex-husband and her daughter in years as he won full custody. What they thought was a dead-end turns out to be the missing piece. She knows exactly who 'uncle' is; it's Brad's former boss.
Meanwhile back at the house, Hana is trying to use Ollie's iPod to get them out of the room and it works. In their attempt to escape the house, Hana hears a baby crying and gets into a fight with Heather, but ultimately saves the baby and tells Ollie to run and never stop. The team is on their way to New Hampshire in hopes of rescuing one of their own. Hana, Ollie, and the baby make it out of the woods to reach a nearby road, while the team shows up and shoots Brad.
It's all over now. The three of them are all safe and Hana reunites with her sister, while Ollie reunites with her mom. Hana pulled Ollie aside to finish the rest of her story about her sister, but it ended up actually being about herself. Hana was hurt by a man when she was twenty three and sought revenge on him by using her computer, but she was caught by the FBI. And Hana's former boss, Jess LaCroix, actually offered her a deal to work with the FBI or go to jail. We all know what Hana chose and it turned into a career for her. Hana ultimately decided to use her pain as a hammer and not an anchor.
I thought it was interesting to learn how Hana got her start in the FBI and how she turned her story to help a little girl who was in pain. The audience doesn't usually get to see the vulnerable side of Hana, so this was different and I wonder if we'll continue to see her unpack the trauma she experienced in this episode over the course of the season.
What did you think of the episode?