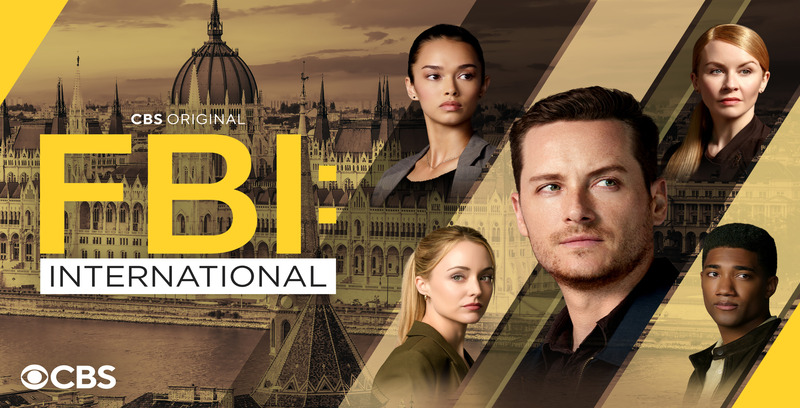 As the episode opens, we see a blow torch heating a steel letter. The man heating the iron goes into a room where there is a young man who is tied up. He is beaten and then held down and then they use the metal to brand his chest. On the table you can see his phone ringing, and it then pans to a woman who is driving quickly. She is calling his phone, and she says she will be there in a few minutes.

She arrives at an old school site, and rings the bell and says to the caretaker that her nephew is in the archeology program and the man tells her that is impossible and that the school has been closed for 3 years. The woman calls Vo, and tells her she needs her help.


The team minus Forrester go to assist her and they arrive on the military base where she is stationed. Vo finds out that Commander Paige Taylor is now a Captain. Taylor is upset as feels that it is her fault that her nephew Cody is missing. GPS on his phone has been disabled and calls are going to straight to voicemail. It is always so great when the writing team allows us to be able to have a glimpse at the past of the characters, and in this episode it was so nice to start to learn more about Cameron and how she became the incredible agent she is today.
The team searches his room, and Paige tells Cameron that Cody's dad is out of picture, his mom is in rehab, and so she took custody of him now. He has been living with her in Greece for about a year. He did homeschool at first as the transition was tough and the plan is he will be attending boarding school in Athens next year. Raines tracks the site for the program he applied to be part of and they find out it was created 4 months ago and it is a scam site. Paige says Cody does not have a lot of friends but he has a girlfriend named Seb who works at the library. They go to the library and Seb says she barely knows Cody and they are not involved, but she helps them to get his computer username so they can see the chat groups and online games he used. Raines finds a group he was part of that is operating on Discord. One of the users in the group was organizing riots, and they find Cody's picture on a site attending a rally. It appears that a Greek Terror cell was grooming him. Paige asks Vo not to speak to authorities and to keep it quiet as it could cause her to lose her custody battle for him, but Vo says they need all their resources to find him.
Vo and Kellett discuss that the tire treads outside didn't match the vehicle Cody described being in. They question him in the infirmary and ask him why he lied about where he had been. Cody tell them that one of the older boys, Griffin, invited him to his farm and taught him about their ideology. He tells them about the initiation he did, being branded to show his loyalty and then they let him in on the plan and that they were going to blow up a local Arts festival. He said he told them he wanted out and they threw him in a car (a sedan), but he jumped out of the car to get away. Paige is so upset and Vo tells her if hate can be learned it can be unlearned. Kellett and Vo deduce from his injuries that Cody is lying, and Kellett says Paige is turning a blind eye to it.
Smitty introduces Jamie and Cameron to the Greek police, and they bring everyone up to speed about the terrorist group and the risk of the terrorist attack at the Arts Festival. Smitty wonders if they are sending them to the wrong target in order to move them away. Cameron speaks to Scott, and he tells Vo she needs to get the truth from Cody without his Aunt around, and Kellett is ready to step in if needed but Cameron says she is able to separate her personal life from professional. It was so wonderful to see Scott still being an effective leader even when he cannot physically be with the team, and the new respect and communication we have seen between Forrester and Vo this season has been such a wonderful evolution of their relationship and the team as a whole.
Vo goes to Paige's residence and she tells her that she needs to speak to Cody alone, or else the local cops will arrest him. She tells Cody she knows the attack is not on the Festival of Culture and she wants to know if the terrorists lied to him or he lied to them. She tells him his aunt will go down the tubes if he has lied and he will end up in Greek prison alone. She says they are going to give him a polygraph and they will know if he is telling them the truth.
Smitty and Kellett discuss that Vo is a certified poly-examiner and that they have Cody on the edge and he is ready to crack. Paige comes in and says she believes him. Vo comes in and shows him the polygraph and he tells them the cell wanted to get into the military base and so when they took him to the infirmary, he placed something on the base to help them get in. The team liaise with the military and police and have bomb techs on the way to work with antiterrorism but do not know how far the threat extends and so they have set up a 5 block perimeter. The team completes a search and also look for the suspects. They find a vehicle abandoned and send bomb techs to assess it. Cody had apparently blown open a gate from the inside and they find the location where the terrorists came in.
Paige comes to see Vo, and she tells her one of the soldiers and Smitty were hurt because of what happened. Paige asks what will happen to Cody, and Cameron says that he may have done what he did to belong but participating in a terrorist attack is a whole other story. She asks about their friendship and this was a tough scene to watch as clearly Vo cares deeply about the people in her life, but sometimes people make mistakes that are too big to fix.
Back in Budapest, Scott is at the park with Tank and Zsolt comes to see him. He says his dad let him come to the shop which hasn't happened in a long time, and he knows Scott did something. Vo calls Scott and he gives her some encouraging words. This was a great way to end this episode, as it again reconfirmed the growing confidence Scott has with Cameron, and also demonstrates his great skills as a leader and that the team really values his opinion and advise.
Let us know what you thought about this episode in the comments below.