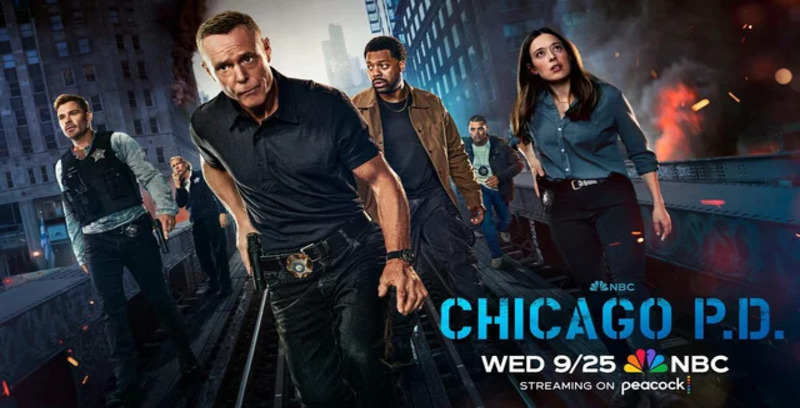 Last week's Chicago PD put an emphasis on empathy, and Kevin Atwater proved yet again he's one of the best when it comes to having a good heart and knowing what to do with it.
But having a good heart, being a good person, it's not as cut and dry as it should be when you're a cop in Chicago, and certainly not on this show. And as good of an episode as this one was for viewers, it almost felt like an unnecessary one in some ways. One we've seen before where Kevin is put in the middle of the good cop, bad cop narrative because he is the only Black cop in the unit. We know Kevin is a good man. He always has been. He does the right thing, even when it puts himself at risk because his name and integrity are just as important to him as the job itself. And in this hour, all of that is questioned.
Again
.
The team has his back though like they always do because they know who he is, but the theme of this episode is a heavy one. It is a story we often see in real life that has been brought to our screens many times now. These are the stories that should be told, but more often than not, it is Kevin who is at the center of these episodes, forced to represent the horribly flawed judicial system and its blatant racism. We know why, but Kevin is a character who is so much more than that and it feels...not okay. Not right. Especially when you have a show like PD with a character like Voight at the helm. At one point Voight tells Kevin he didn't do anything wrong, that everyone on the team knows that, and Kevin is quick to remind him that just because they know the truth, it doesn't mean others will see it too – or maybe it's that others won't allow themselves to.
Empathy. It's a good word. One of many that come to mind when you think of Kevin Atwater. He leads with his heart, from a place of understanding and true morality, and that is what makes him a good cop. From his motivational speech at the beginning of the episode to how he continues to mentor Torres, and his plea to Ruzek to stop the pursuit of their suspect...the way he is adamant to do the right thing and not lie even to save himself, when his own Sergeant and the new chief are suggesting he do just that.
Kevin doesn't operate that way. He never has and never will, and every facet of this episode solidifies what we've always known to be true: he is a good man, a good cop, and he will always do the right thing.
Maybe this episode is one we did need after all, even with its familiar storyline. It was a reiteration of the truth, of what we already know, and what we know is just how good these characters are, how good they can be. We know what they've been through and the things they've done, but that's what makes them human. It makes them relatable, and it's why we root for them week after week when their morality is constantly questioned, when things aren't always black and white, and when things go from bad to worse.
We're only six episodes into this season, but each of those six have been so emotionally gripping and complex. Recycled storylines and familiarity aside, they've still managed to keep us on the edge of our seats for the entire hour, and that's the kind of storytelling the characters and we, the viewers, deserve.
Chicago PD airs on Wednesdays on NBC.