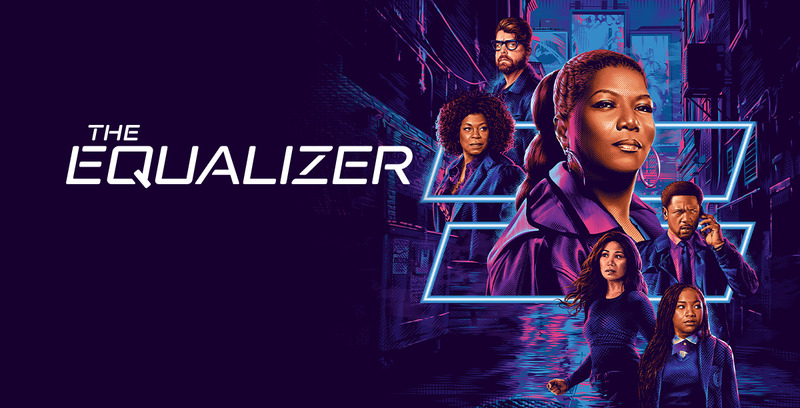 This was one of those solid episodes that didn't have any major problems or successes that jumped out at me. In a way this makes the process of reviewing the episode more difficult. On the other hand the case felt very old school Equalizer. I like when that happens.
Client: A woman, Evelyn Weber, believes her dead husband is trying to kill her.
Robyn is her last hope to figure out what's going on before she loses her child and possibly her mind.
Robyn decides to take the case because a bully of a PTA Mom gaslighted her when Delilah was little.
Part of me wishes she'd take the case because of the woman's circumstances and not because she'd dealt with similar treatment.
It doesn't really matter but, for me, it would have made Robyn's involvement just that little bit stronger.
As soon as Harry said Evelyn's husband died in a fire I knew he was alive. But that revelation turned out to be a red herring.
In fact the episode contained several red herrings. It's been a while since we've seen a client case with as many redirections.
I had dismissed the sister early on because she kept suggesting Evelyn tell Robyn and Mel more about what had been happening.
Everything she said sounded like a sister trying to make sure
this
person didn't write Evelyn off like everyone else had.
Nothing about her demeanor when Robyn and Mel first visited the house gave any clues.
Robyn's unwillingness to accept the easy answer is the most important aspect of what she does and it paid off here. They got to the truth and were able get mother and daughter to safety.
The family isn't completely out of the woods though. There are insurance fraud charges hanging over her idiot husband's head.
Personal Lives: Vi's girlfriend visits and Harry deals with the change in his world.
Robyn broke it to Delilah that training isn't in her future.
Delilah used the phrase "do what you do" which is the red flag some of you have expressed concern about.
It sounds as though TPTB at the show heard or anticipated the concern and decided to make it clear that this is not part of their plan.
Although, in the real world, a self defense class is not a bad thing, especially for a woman living in a major city.
I did love the Cam-culus conversation.
* * *
Last season a young woman knocked on the McCall family door with a picture she believed Vi drew of her mother.
We finally get to meet Trish and so does Delilah. I loved the expression on Delilah's face when she caught them about to kiss.
It turns out that Vi's talent got some serious notice back in the day.
Notice that Vi didn't feel worthy of at the time.
Vi's discomfort with the memories of that time of her life lead her to snap at Delilah when she asks questions.
But of course she later apologizes. She also shows Vi and Robyn the panting she'd been invited to put in the show.
It still feels like we're only at the beginning of this story. I'm really curious about what direction they're going to take it.
Is Vi ready to step back into the art world? Is the art world as open to her now, as they were when she was in college? Is there a major career step on the horizon for Vi?
* * *
I appreciated the fact that the episode touched on another aspect of Harry's return to the world. He's not yet ready for major crowds.
Harry needs more time. Maybe, seeing a group at a club rather than a stadium first.
It did give us an adorable date night moment between Mel and Harry. I loved watching Harry singing to Mel.
Is it too much for me to want to see them join Robyn and the fam for game night?
What did you guys think of the episode?