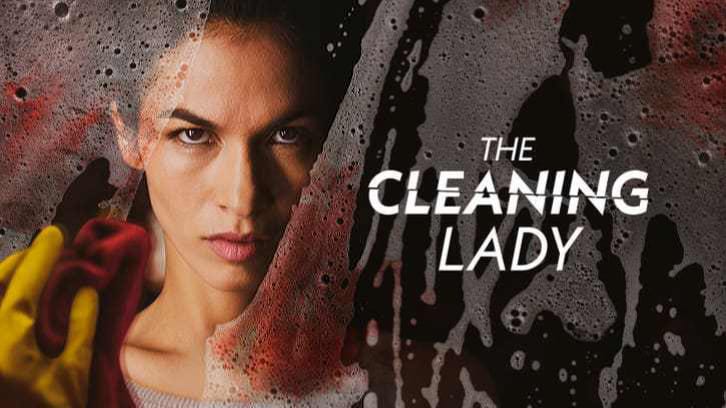 NOTE: This episode is now called "Paradise Lost". It was originally titled Oasis.


---
--The Cleaning Lady - (9:02-10:00 PM ET/PT) CC-HDTV 720p-Dolby Digital 5.1
PA: Viewer Discretion is advised.
AN UNEXPECTED TRIO TEAMS UP ON AN ALL-NEW THE CLEANING LADY, MONDAY, OCTOBER 24, ON FOX
An unexpected trio emerges in the mission to take down Cortés, as Arman and Nadia's relationship hits a breaking point. Meanwhile, Fiona attempts to keep her family safe as Chris continues to grieve in the all-new "Oasis" episode of The Cleaning Lady airing Monday, Oct. 24 (9:02-10:00 PM ET/PT) on FOX. (CLD-206) (TV-14 D, L, S, V)
Cast: Élodie Yung as Thony; Adan Canto as Arman; Martha Millan as Fiona; Oliver Hudson as Garrett; Sebastien and Valentino LaSalle as Luca; Faith Bryant as Jaz; Sean Lew as Chris; Eva De Dominci as Nadia, Naveen Andrews as Robert
Guest Cast: Chelsea Frei as Maya; K.C. Collins as FBI Agent Tyler Jefferson; Nick E. Tarabay as Julian Cortés; Ryan Sands as JD Harris; Liza Weil as ASAC Katherine Russo; Diane Villegas as Detective Lana Flores.
---