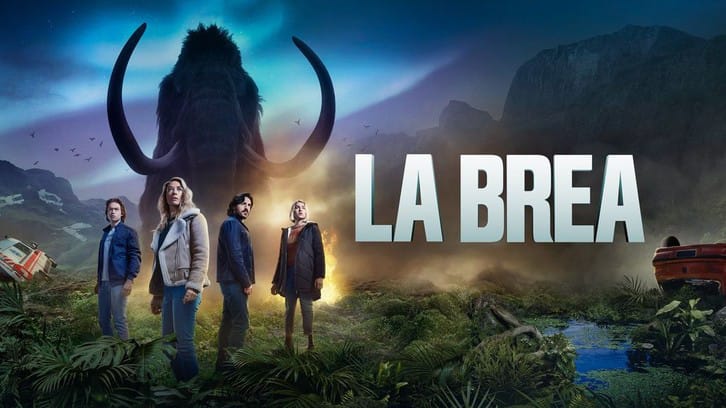 This episode takes place entirely in 10,000 BC, focusing on a split storyline between Gavin, Eve and Levi's escape from the caves and Scott, Lucas and Veronica's food heist. The shift to a dual storyline is a great way to help some of the supporting cast to shine.
The episode's focused nature allows for some much needed time to add depth to some of the characters and storylines. It means a lot of characters like Sam and Ty get smaller parts but with a sprawling cast like this, I don't mind watching the characters take turns taking a backseat. It allows there to be a spotlight on characters, highlighting how the show has grown and matured from its freshman season.
The B-plot involving Scott, Lucas and Veronica is fairly predictable and light on surprises. The trope of someone wanting to take revenge but relenting upon finding out they have a young child is a classic and La Brea handles it well. It helps that I like the dynamic between Lucas and Veronica (and Scott) and I hope to see more of this particular trio playing off each other in future episodes as they have the potential to be able to balance each other out well.
I'm not sure of what role Aldridge is going to play yet when it comes to actually helping the survivors or not. We are starting to get some hints as to how the 10,000 BC storylines are going to match up. We find out in this episode that the Exiles are involved with the tower, providing them with a fuel source to fund whatever scientific project they're cooking up in there.
We also learn more about one particular Exile, Tommen and how he is a part of the same tribe as Gavin was when he was Isaiah. This personal connection will likely come into play in later episodes after the survivors and Paara's tribe have had their inevitable conflict. It will be interesting to see what part Tommen plays and what the dynamic is like between them and the Lazarus group in the tower.
Aside from the introduction of Tommen, the Gavin, Eve and Levi storyline spins its wheels for the duration of the episode, complete with a failed escape attempt. The reunion between the characters is decidedly awkward considering the developments made between Eve and Levi in the last episode. Now it's just a waiting game to see when it blows up in everyone's faces and honestly, with the separation from Josh, the Harris family has plenty of emotional drama to dig into without the addition of a love triangle. Of course, without the relationship with Eve, it's hard to see what place Levi has in the story at all.
What did you think of the episode? Miss the Josh-Riley storyline? Sound off in the comments below!