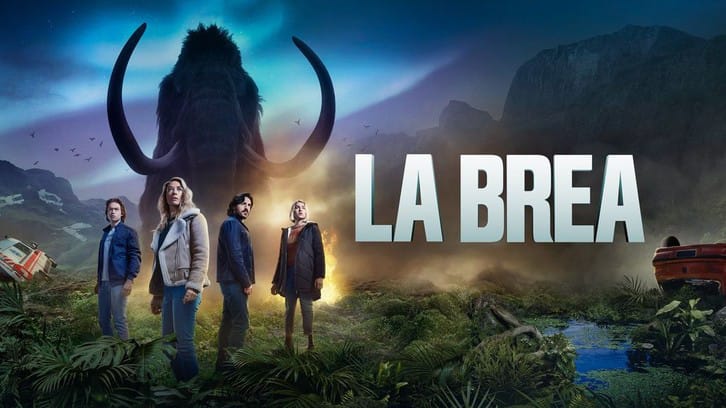 La Brea's second episode does a great job of building on the foundations it set in the premiere episode. Gavin, Izzy and Ella fit in seamlessly with the rest of the cast with the reunions between Ella and Veronica and Ella and Ty being particularly touching.
Gavin and Izzy have to wait a little longer for their reunions however, with Josh thousands of years in the future and Eve currently captured by a group Gavin identifies as the Exiles. My working theory for the mining operation Eve and Levi are stuck in is that the Exiles are mining for something to do with the sinkholes. Perhaps the supernatural phenomena affects the earth and rocks and they are looking for some kind of evidence surrounding that?
Gavin wastes no time in setting off to get Eve back. It was glaringly predictable that Silas would make an escape. The character is essentially a plot device to damage the tentative peace established between the survivors and Paara's tribe. His escape also ensures the heroes don't get to solve the mystery around Aldridge and learn how to get to Josh and Riley too quickly else the season would be over in a few episodes!
In one of the most spectacular turnarounds I've ever had, I now consider the Josh-Riley plot the most interesting on the show, a very sharp 180 from my opinion last episode. They meet a professor who has also been studying the sinkholes and believes there's more to them and reveals that another sinkhole should be appearing soon. This would involve the destruction of the place where Riley's dad grew up which would irrevocably change the future on a personal level as well as a general level, subtly altering both Sam's childhood and later, Riley's as well.
I wonder - and hope - that at some point, Riley will run into a younger version of her dad, perhaps in an attempt to save him from falling into a sinkhole and creating a paradox where two versions of him exist in 10,000 BC. It's the kind of time travel shenanigans I love and holds a lot of potential for both characters to get some interesting development.
The episode ends with Scott emerging out of the night, poised to share whatever it is he learnt on hi adventures with Aldridge and Gavin has been captured by the Exiles where he's in for what could very well be an awkward reunion with Eve and Levi.
What did you think of the episode? Think we could have done without the Eve/Levi flashbacks? Sound off in the comments below!