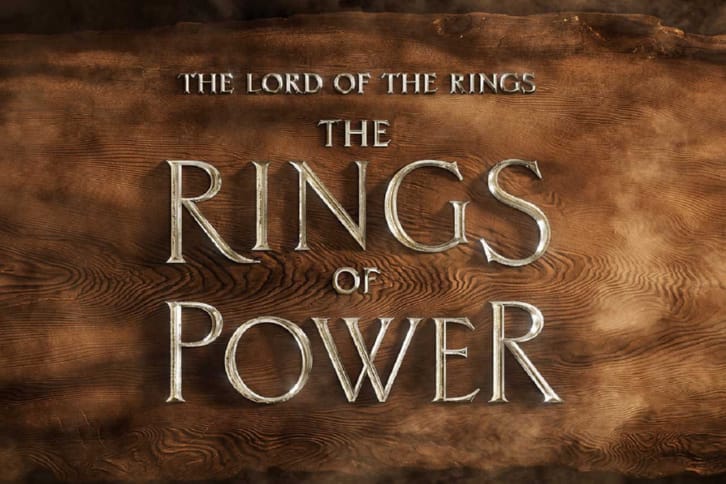 The Lord of the Rings: The Rings of Power debuted this week with its first two episodes. "A Shadow of the Past" was written, not surprisingly, by showrunners J.D. Payne and Patrick McKay. Neither have any other credits on IMDb. "Adrift" was written by Gennifer Hutchinson (Better Call Saul, The Strain, Breaking Bad), and both episodes were directed by J.A. Bayona, whose work includes Jurassic World: Fallen Kingdom, A Monster Calls, and Penny Dreadful. There is no denying where all that money went in the production of this series – it's stunningly beautiful. However, the first two episodes not only jam in as much plot and backstory as they absolutely can but also introduce a dizzying number of characters. I may be in the minority here, but I was left underwhelmed by the end of the first two episodes.
As expected, Galadriel (Morfydd Clark) is the most central character. Clark does a fine job, but the character doesn't really feel like Galadriel to me – and yes, I realize someone can change a lot over the course of several thousand years… I'm happy to be won over by Clark, and I'm sure that as the series progresses, the Galadriel of the movies and LotR will simply fade as we get to know this new version.
We are introduced to a number of races in the first two episodes: Elves, Southlanders, Harfoots, and Dwarves. There was a lot of discussion about the diversity in casting. Given the number of different areas of Middle Earth that we visited in the first episode, it only makes sense that there would be a diversity of races. However, why are the Harfoots Irish? Isn't it a bit stereotypical that they seem to be leprechauns? And then all the dwarves are apparently Scottish?
Harfoots are, of course, the ancestors of hobbits. I'm still unclear as to why they feel they need to hide – fill me in if I missed something. What I am clear about is that the Harfoots are mainly for comic relief – as are the Dwarves. It seems like they have both been lifted from The Hobbit – at least tonally. There are plenty of characters to love in both the Harfoot and Dwarf communities.
The main hobbit family is the Brandyfoots: Nori (Markella Kavenagh), Dilly (Beau Cassidy), (Marigold (Sara Zwangobani), and Largo (Dylan Smith). Nori's best friend is Poppy Proudfellow (Megan Richards). The town is made up of a number of characters, including Vilma (Maxine Cunliffe) and their learned old man Sadoc Burrows (Sir Lenny Henry). Nori is both brave and mischievous, pulling Poppy into her escapades. When a meteor streaks through the sky, it is Nori – with Poppy hot on her heels who find the Meteor Man (Daniel Weyman).
Polygon
). It's clear that Burrows book of lore is going to play an important part – and likely Meteor Man. I also think tragedy my strike due to Largo's clearly broken ankle. I'll admit that I am a bit distracted by what's in everyone's hair… Poppy, played for comedy, was simply annoying.
In the Southland, 'men' are guarded by Silvan Elves because men fought for Evil. However, the Elves are finally pulling back, but Arondir (Ismael Cruz Cordova) is lingering because he's clearly in love with Bronwyn (Nazanin Boniadi). She, unfortunately, has a delinquent-leaning son – Theo (Tyroe Muhafidin). I thought all the performances in these segments were very strong – I already really dislike Theo, who has clearly managed to steal a dark magic object that is going to turn into an evil sword by the looks of it. The second episode leaves us wondering about Arondir as he is captured while investigating the tunnels created by orcs who are attacking and sacking the Southland communities from below – as orcs do.
One of the best scenes is when an orc breaks into Bronwyn and Theo's house, trapping them in various cupboards. It did seem a bit predictable and the focus on close ups of body parts to delay the reveal was also disappointing, but Bronwyn's fight scene was terrific. Rounding out the cast of humans in the Southlands is Peter Tait (Tredwill), who seems to be the leader. He's created an interesting character – and has the distinction of having been Shagrat in the movie LotR. There are also a couple of other conspicuous humans who will no doubt prove to be significant later on.
Lindon is ruled by High King Gil-galad (Benjamin Walker), who wants none of Galadriel's talk of the evil lord being back. He thanks her and her soldiers for their service and packs them off to Valinor. I wasn't at all unhappy to say goodbye to Thondir (Fabian McCallum)!
The Prime video site gives us a full account of all the backstory we need on Elrond (Robert Aramayo): "When given the choice by higher powers to remain either a human or an elf, Elrond the half-elven chose immortality, whereas his brother Elros chose a mortal life and became the first King of Númenor. Greatness is in Elrond's veins, but he has not yet totally found his place in the world." Elrond seems a bit stodgy in his dealings with Galadriel, but comes alive when he is tasked by the High King with helping Lord Celebrimbor (Charles Edwards), artisan and lord of Eregion, with devising a forge to create a great work that would make Middle Earth the rival of Valinor for beauty. As a fan of Downton Abbey, I was thrilled to see Edwards, though of course he's been very busy since he played Gregson. He gives a layered approach here, and it's clear that he may be somewhat too enamored of his art…
Elrond really came alive for me when they got to Khazad-dûm. I loved him being all smug that he'd be welcomed with open arms and then having the very elaborate and beautiful door slammed in his face! The only way to get in is to challenge Prince Durin IV (Owain Arthur) who is most seriously pissed off at Elrond for ignoring him for a very long time in Dwarf years. Elrond has missed Durin's first two children AND his marriage to Princess Disa (Sophia Nomvete).
The two battle it out over pounding rocks, and Elrond eventually loses, meaning he is banished for life from Khazad-dûm. Of course, winning would not have done him any favors in Durin's eyes either. He asks to pay his respects to Durin's family, and Durin begrudgingly agrees…. And of course, Disa welcomes him with open arms. Nomvete and Arthur are fantastic and have terrific chemistry. I'm looking forward to a lot more dwarf action – even if the rock pounding duel was a little silly. Disa has her own claim to fame, being able to sing to the rock – and it would seem that Durin and his father, King Durin III (Peter Mullan) have a secret stash of mithril which I'm betting Disa helped them find.
I'm willing to be won over by Clark as Galadriel, and I certainly like seeing women hold their own in a fight. There have been a lot of balls thrown in the air, so it will be interesting to watch them bounce. I'm in for the ride, but I hope that the series doesn't use all these storylines to keep the tension up – simply teasing us with one set of characters and then turning to another set with very little progress in the story itself. This has been the great failing of
The Walking Dead
over the last few seasons for me. What did you think of the premier episodes? Are you 100% happy? What did you like or not like? What are you most hoping to see coming up? Favorite characters yet? Let me know your thoughts in the comments below!