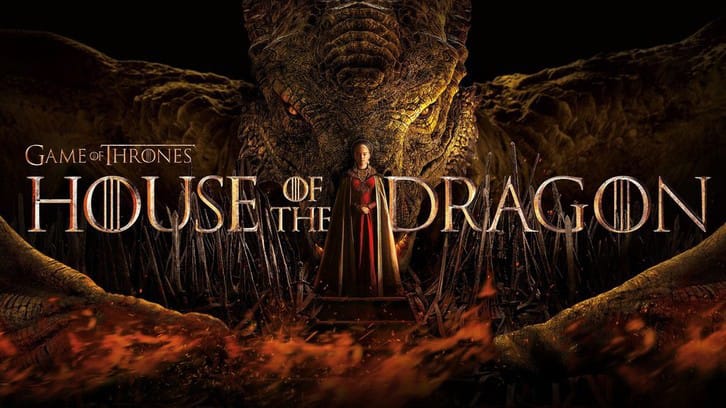 While House of the Dragon is not the only prequel fantasy series currently airing and taking the world by storm, it's the only one working on a much smaller scale and leaving the focus onto a select few characters and storylines.
In fact, some of the storylines we've seen have just been rehashes of the same storyline in previous episodes. For example,
Second of His Name
puts Rhaenyra in focus as everyone around her expects her to find a husband to marry. It feels a little familiar as just
last week
, King Viserys is tasked with finding someone to remarry in the wake of his wife's death. Much like he was reluctant at first to choose a new wife, his daughter opposes this new pressure placed upon her. Granted, it's been almost three years between the events of the last episode and this one, but it still feels slightly repetitive, especially since it hasn't been that long for viewers. Luckily, the writers don't waste too much time trying to catch us up with all that's been happening since the time jump: the King and Alicent have a 2 year old boy named Aegon now, Alicent is pregnant with another baby, Daemon and Corlys are still at war with Craghas the Crabfeader's army, the King continues to be a weakling who hates all the politicking, and Otto is desperately trying to make baby Aegon take over Rhaenyra as the heir and claim to the Iron Throne.
All that info dump aside, the show knows that it is certainly at its best when it forces characters to make impossible decisions or teams up two characters for a heart-to-heart, such as the case with Rhaenyra and Criston Cole. It doesn't quite feel like their dynamic has evolved that much in the two-plus years he's been with the king's guard, but their interactions are heartwarming regardless. The highlight of those scenes is Rhaenyra killing a wild boar ruthlessly, a cathartic moment for her and viewers alike. Rhaenyra has been silenced, objectified, belittled and lied to for years, so watching her take it all out, leaving blood marks all over her body and hair in the aftermath, is satisfying and cheer-worthy. Readers, I clapped when she returned to camp and showed everyone how it's really done.

One thing I appreciated about this episode a lot is the symbolic way the writers drive home the idea that Rhaenyra is indeed the rightful successor to the throne, whether the Men in Charge like that or not. While her father, King Viserys, is on the hunt for a white hart, seen as a symbol of blessing, royalty and the King of the Kings Wood, it's nothing short of disappointing for him to end up with a regular beast instead. Struggling to make the kill, which may or may not be a bad omen already, it is gratifying to find Rhaenyra is the one with the sighting of an actual white hart. The scene is brimming with beautiful, eerie music and fully depicts Rhaenyra as the deserving heir to the Iron Throne.
Second of His Name turns things up a notch in the final 15 minutes when Daemon decides to go on a badass suicide mission. The result is an exhilarating, pulse-pounding sequence that is reminiscent of Jon Snow in the battle of bastards. Daemon, tricking the army into believing he is surrendering, only to run for his life, stabbing and slamming everyone and everything around him, certainly positions him as a formidable fighter in the Narrow Sea, especially as he refuses to accept aid from his brother Viserys. This sequence is made all the more bone-chilling with exquisite music, stunning gory visuals, dragons (with Laenor steering the way), and a powerful (if not slightly surprising) ending: Daemon walking out of a cave, bloody but alive, dragging along the Crabfeedder--or whatever is left of him.

I've been waiting for a powerful, memorable ending, and Second of His Name delivers just that. If the rest of the season continues to balance political maneuvering and Iron Throne backstabbing with well-executed, high-budget dragon battles, then we are in for a magnificent ride.

Additional Thoughts From King's Landing:

- We meet Jason and Tyland Lannister this week, and to no one's surprise, Jason asks Rhaenyra for her hand within seconds of meeting her. Classic Lannisters.

- "I wish to see you contented, happy even."
- "You think a man will do it?"

- We need to talk about Queen Alicent, formerly known as Rhaenyra's bff. While she doesn't appear to be evil yet, I am extremely suspicious of her telling the King that Rhaenyra must "believe it is her choice" to marry. Are Alicent and Rhaenyra going to go head-to-head eventually?

- Otto continues to be the worst. No other comments here.

- We meet Vaemond Velaryon, Lord Corlys Velaryon and Princess Rhaenys Targaryen's son. I like him already for pointing out all the faults in Daemon this week, particularly in how his methods had been the reason they were losing the war.

- What did you think of this episode? Sound off in the comments below!