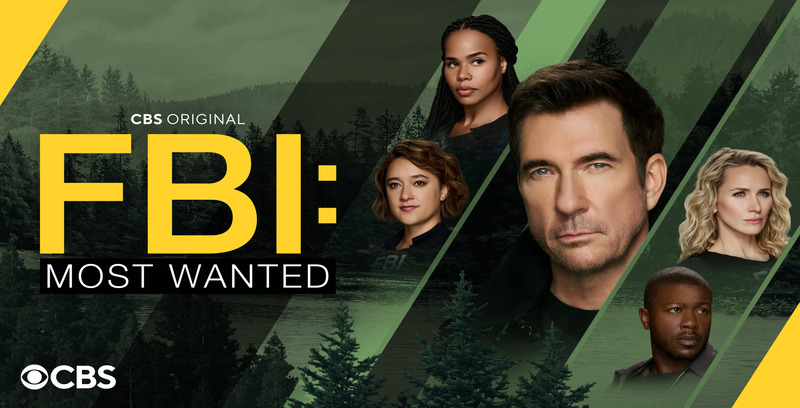 The first case of season four starts out with a family of four murdered in their hotel room in Georgia. The Fugitive Task Force quickly finds out that the family wasn't on vacation, but rather on a trip to buy and traffic guns. The murderer, Walker Hawley, and his accomplice, Donte, steal two suitcases full of guns from the hotel room and the team is trying to track them down with help from the ATF before anyone else gets killed.
On the run, Hawley and his friend argue over what to do with the stolen guns and while at a gas station, he shoots a cop who was on their tail. This kid is just digging himself into more trouble as the murders pile up. Donte comes up with a plan and decides to try and make a run for it when he stops for a bathroom break on the side of the road. Hawley fires a gun at his friend and drives off, probably thinking that Donte is dead and he has nothing to worry about. Fortunately, the friend lives and calls his uncle and the FBI to turn himself in and reveals the rest of Hawley's plan of who and where the guns are being sold.
Remy ends up being successful in finding Teddy, but he's led to another location, which ends up being a trailer in the woods in the middle of nowhere. Now, I've watched a lot of TV to know that this is never a good idea. Remy puts himself in danger as he finds a gun pointed to his head, but his smooth talking gets him out of the situation. He ends up losing the money to buy the guns, but he spots one of the stolen suitcases and puts a tracker on Teddy's bike, so his undercover mission is a success.
The tracker leads them to the site of the second deal between Teddy and Hawley and the transaction is stopped by the team's interference and gunfire. Both men are shot dead, but the ATF reveals that there's one missing gun from what was originally stolen and what was uncovered in the trailer. Remy recalls the license plate of a minivan he saw at the trailer from another gun buyer and Hana finds that it belongs to a man named Josh Fogelman.
Now, I wonder if what happened with Remy's mom earlier was weighing on him during this case and affecting his decision making. But it was nice to see at the end, him and his sister, Claire, watching their mom enjoying herself at the nursing home, playing dominoes with the other residents. It served as a reminder that not everything about this show has to be dark and hopeless.
Let me know your thoughts in the comments below. What did you enjoy most from the season 4 premiere? What are you looking forward to for the rest of the season?