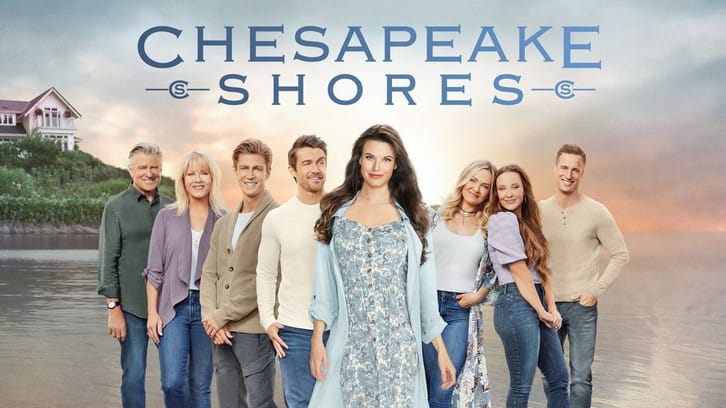 We start this episode with an unexpected but I think a welcome 6 month time jump. Sarah is very pregnant by now, Jess is still working on adding a winery to the B&B and is having a hard time finding investors and Mick is ready for Meghan to move in with him.
The gender Kevin and Sarah have decided to not know the gender of their unborn child until birth. But at the ultrasound when he is told not to look at the screen at that moment he does and sees what the gender is. Kevin is struggling with the fact that he knows something that he isn't supposed to know. He confides in Bree, who tells him that he is terrible at keeping secrets. Before he finally tells Sarah about his secret he talks to Abby and Mick about it. Even telling Mick he is getting a grandson. Even though he tells her that he has a secret at first he doesn't want to tell her the gender to keep the surprise for her, but she guesses it. Later at family dinner they announce it to the entire family.
I love you Evan is back earlier from Iceland then expected, which surprises Abby. He surprises her even more by telling her he wants to start traveling less to spend more time with her. When Evan says that he feels like he has known her forever. Abby makes it awkward between the two of them by telling him that this sounds like he loves her. This creates an awkward tension between them. Later when they talk to each other they tell each other I love you.
Moving in Mick wants to ask Meghan to move in with him, because he misses her when she isn't home. When he asks her to move in with him it totally backfires because he brings it as a practical thing instead of telling her his actual reason. So she disagrees. Later Jess gives him his own advice back to keep trying and builds her an outside seating space she had asked for 25 years ago. With it he told her he loves her and that is why he wants her to move in, he only found out after family dinner when her suitcases were in his bedroom that she decided to move in with him.
Birthdays Bree and Luke both have a birthday coming up on Friday. Neither are really a fan of celebrating it and telling each other that they don't want anything from the other and act that it is just an ordinary day. Making it a big issue and mostly overthinking it. Resulting in Bree getting a present for Luke and thinking he did get her something as well. This makes her feel even worse.
Framed or not Davids father is back in the states and spending his time in prison, he is trying to contact David which bring up some old feelings. Jess convinces him to go see his father, not to listen to his side of the story but tell him how it makes him feel. Which he does. His father does tells him to get a flash drive, when he looks at it he thinks his father might indeed be framed.
With the time-jump bringing us closer to the series ending we are slowly getting some 'happy endings' I believe. With Abby and Evan telling each other I love you, Mick and Meghan moving back in together. Sarah and Kevin growing their family! It feels like this is going to end on a good note.