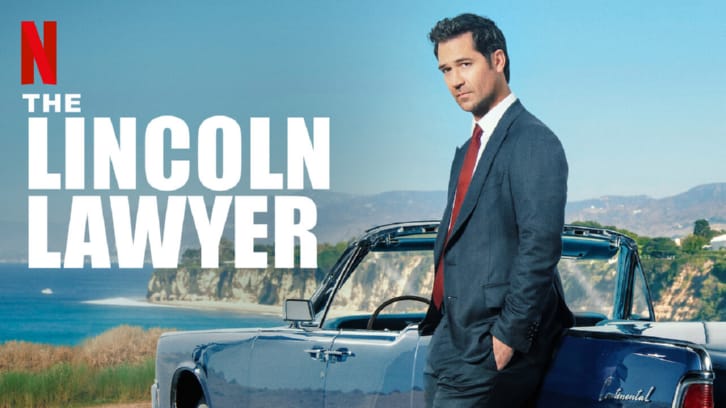 If you like a good comeback story, you'll enjoy watching the 2022 Netflix series Lincoln Lawyer. I found the 2011 film by the same name to be gripping with a sleek vibe, so I had to give it a watch. It's an American Legal Drama created for television by David E. Kelly and developed by Ted Humphrey, based on the 2008 book titled The Brass Verdict. The plot follows Mickey Haller played by Manuel Garcia-Rulfo, a lawyer returning to his practice after spending some time in rehab. Cast members include Neve Campbell, Christopher Gorham, and Angus Sampson who are among other familiar faces.

Due to a surfing accident, Mickey undergoes surgeries that result in a painkiller addiction. The pilot begins with the murder of Mickey's colleague, Jerry Vincent who decided to leave him all of his cases. This sets forth the opportunity for redemption, which is the driving force behind the plot. Simultaneously as Mickey investigates the mystery surrounding Jerry's death, he takes on a high-profile murder case which the season follows.

Some of the thematic concerns explored in the series are drug addiction, the ramifications of one's reputation, redemption, co-parenting, and the ethics of a legal career. Although he is passionate about his job, Mickey often contemplates the ethics of working in the justice system and discusses it with his daughter and driver. Flashbacks of his father illustrate teaching moments that inspired him to pursue a legal career, but also showcase the significance of reflection.

An aspect of the series I found noteworthy is the exploration of platonic relationships demonstrated between Mickey and his ex-wife, as well as with his driver Izzy. These friendships contribute to the overall emphasis on support systems and the role they play during periods of healing. This is significant to the series being that the main character is on a journey for redemption. His determination to win cases is often motivated by his desire to impress Judge Mary Holder and prove himself to those around him. The unconditional loyalty and encouragement given by his family and friends is crucial in critiquing the stigma surrounding drug addiction. As a result, viewers who have battled addiction have the opportunity to feel seen and heard. This is why the finale of the season felt earned, because it gives hope to those who want to make a comeback and experience a sense of redemption.

In addition to the legal drama genre, the series has touches of romance and suspense. Towards the end of the season, I found the action scenes and plot twists to be more enthralling. In a sense Lincoln Lawyer is a slow-burn thriller. With that being said, I'm hoping Season 2 will expand on the suspense.