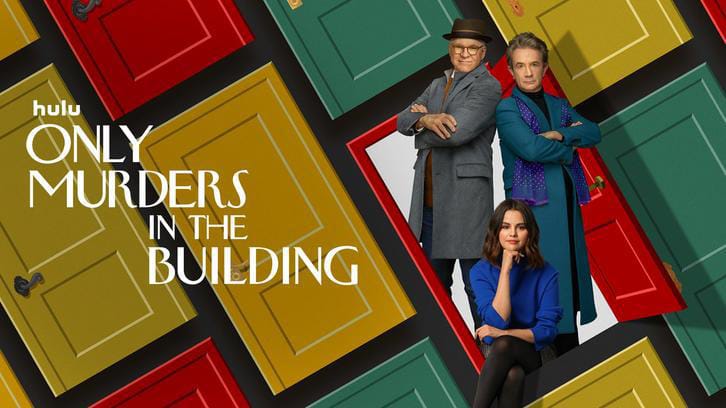 We're two episodes deeper into the mystery of who killed Bunny, and it seems that the only thing we haven't learned anything more about is who killed Bunny. Read on for my review of Only Murders in the Building episodes 2x06 and 2x07:
Only Murders stalling and focusing on anything other than the murder plotline is pretty hypocritcal to its name, sure, but other than that, it's not necessarily a bad thing. I, for one, really hoped season 2 would tell us more about the characters and their backstories, although now it feels like we're being dumped with too much all at once. It can be a frustrating thing at times, as the show really seems to struggle with finding a balance between plot and character development time over the course of the story.
In terms of the "Who Killed Bunny?" mystery, the only advancement the show makes in these two episodes is when the central trio discover they have been conversing over text with the killer the entire time. I know - that should be a bombshell that changes everything - but instead the shocking revelation kind of became a bit part. It has spawned a recurrence of the season 1 bit "who is tie-dye guy?" - although this time the plotline is laid out a little less effectively. Charles, Mabel and Oliver are now on the hunt for "glitter guy" - the person dressed all in black who was covered in red glitter when they tried to steal evidence the trio had planted as a trap. But as I said before, all of this takes an enormous backseat in these two episodes, so that's pretty much all there is to say on the matter.
A considerable amount of B plot time in these episodes goes to Oliver and Charles, the former of whom is in the long process of finding out that William may not be his son (really, how long can a paternity test take?!) and the latter of whom is still trying to find his own identity amongst the Jans and Sazzes and Lucys of the world.
But almost all of the episodes' runtime continues to go to Mabel, for better and for worse. Selena Gomez adeptly carries the show mostly on her own, and as I mentioned in my last review, the uncanny valley-ish lack of passion she seemed to have in season 1 has been eradicated entirely. However, well-crafted performance aside, the plotting of Mabel's storyline seems oddly lost. Episode 7 tries to focus on the trauma she has surrounding her father's early death and introduces a new plotline where she apparently forgets traumatic memories, leading to a few holes in her mind where crucial events occurred in Bunny's death. Again, it's a well-acted turn, but a flimsy excuse on the writers' part for withholding information from the plot. I can't help but feel that episode seven would be more impactful overall if we had been shown at any time in season 1 that Mabel had trauma surrounding her father, or had lapses in memory surrounding traumatic events. Other than a few throwaway lines, neither of these subjects were really touched on even in this season before this episode, making what could be an amazing, touching episode about trauma ring a bit false thematically.
One thing that is excellent about episode 7 is James Caverly's multidimensional portrayal of Theo Dimas, who, just as in season 1's "The Boy in 6B," steals the show with his fascinating, morally gray character. While "6B" revealed that Theo had been the secret villain hiding in the shadows throughout the season, "Flipping the Pieces" paints him as an unlikely ally for Mabel as she struggles to confront her lost memories. Everything about Theo is doubly more interesting than either murder mystery Only Murders has covered so far, and my sincere hope is that if the writers are going to insert new major plotlines in will-nill like they have been, they'll have the decency to make more of those plotlines Theo ones.
The show still struggles with "Snoop Dogg Syndrome" (dropping story beats like they're hot) and absolutely refuses to let any new development or revelation sit before dashing onto the next one, but I am still irrevocably hooked, so I guess it doesn't matter quite that much, does it? There's still clearly a bit of bite being held back for some end-of-season bombshell drops, so I suppose all I can say now is here's hoping all my lingering questions this season are wrapped into an answers-filled back half.
What did you think of "Performance Review" and "Flipping the Pieces?" Let me know in the comments!