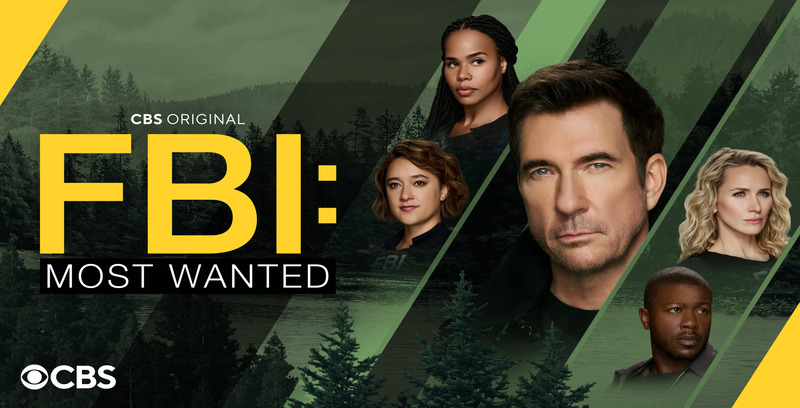 The second installment of the FBI series, FBI: Most Wanted, wrapped up its third season back in May. The season continued to follow the Fugitive Task Force taking on "ripped from the headlines" cases, including a mass shooting in a mall. Season 3 of the hit CBS drama had a carousel of casting changes with the biggest being Julian McMahon as Jess LaCroix and Kellan Lutz as Ken Crosby exiting the show. Their departures allowed for new characters, Remy Scott and Kristin Gaines, played by Dylan McDermott and Alexa Davalos respectively, to enter the show.


Gaines, a Navy veteran previously working in Miami, was introduced in the season premiere and we quickly learned some details about her past and her home life. She revealed her back scars were from an undercover mission gone wrong and she is divorced with two teenage kids. Kristin always trusts her gut and was seen challenging LaCroix's directions throughout their short time working together.
Scott, a Supervisory Special Agent and the new team leader of the Fugitive Task Force, returned to New York after a stint in Vegas. He was thrown into his new role and the case almost immediately in episode 17, investigating a series of homicides. The show has already revealed a personal side of Remy with his mother battling Alzheimer's, how his brother's death motivates him, and his brand new relationship with Judge April Brooks. His character brings small moments of humor into a heavy show and I appreciate it as I feel like that was something lacking in previous seasons. We also saw him connect on a personal level with each member of the team in such a short period of time and I'm looking forward to seeing more of those moments in season 4.
Sheryll Barnes, played by Roxy Sternberg, was also gone from our screens at the end of the season, but she will be back next season as she temporarily left the show to take a maternity leave after her wife gave birth to their son. The show did, however, bid farewell to one more character, Ivan Ortiz played by Miguel Gomez, who was absent in the season finale as he left to go take care of his ailing father in Los Angeles.
The most emotional moment of the season for me was LaCroix dying. Even though McMahon's exit was announced well ahead of time, I didn't expect the manner in which Jess left the show to be by death. Seeing the team, his girlfriend Sarah, and his dad react to the news was heartbreaking. I'm sad we had to say goodbye to those two characters as well, in addition to his daughter, Tali.
I hope you were able to keep straight all of the characters coming and going and I'd like to see the entire unit stay intact for once in season 4. I also hope to see more character development in the next season as I've struggled a bit to really connect with the characters so far. Maybe another crossover or two with
FBI
or
FBI: International
would be fun too!
Let me know in the comments what you are most looking forward to in season 4 starting this fall on September 20th!