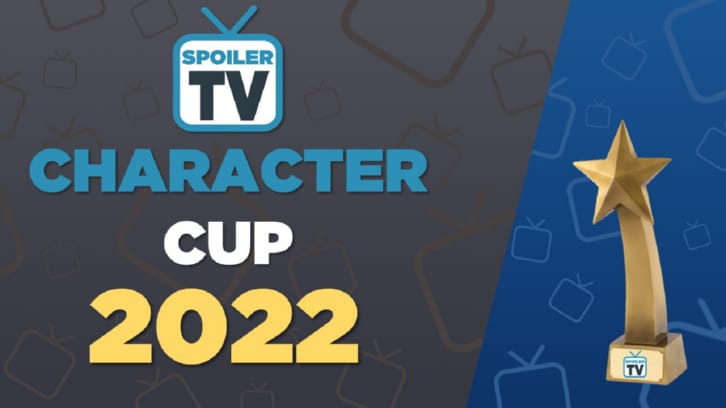 It's time for the 2022 Character Cup prediction contest. Below you will find the official brackets and a ranked list of characters that made it into the Cup. For the second year in a row, Prodigal Son has the top spot! This year we will have 53 characters in the Cup, which means that the top 11 characters get a bye for the first round and will automatically go to round 2. This is not new to the Cup. Last year, we had 61 characters so the top 3 had a bye for the first round.
For those new to the Character Cup, one additional piece of fun is the prediction contest. I highly urge you to enter because it's a lot of fun and absolutely free. This is your chance to guess which characters will win each round. Remember the prediction contest is about who you think will win, NOT who you want to win. However, I have also created a wish list link so you can show who your favorites are in that one. If you have questions about either, please comment below. The prediction contest helps keep the Cup fun even if you don't have any characters in the polls that day.
Like last year, we are using Challonge to run the contest. You will have to put in an email address to create your bracket, but only I can see it and I never look it. Feel free to make up a totally bogus address. The system does send out an e-mail announcing the winners at the end but I will post that info here too. You have until noon CST on Tuesday, July 26 to complete your predictions. When the prediction phase ends, the Character Cup will begin. Good luck! Enter the contest through the link below:
Prediction Contest Here
Wish List Contest Here
Prediction Rules:
1. Only one prediction bracket per person. If you would like to also do a wish bracket, you can use the other link. (A wish bracket is where you say which characters you would like to win, not who you think will win.) The prediction bracket will be updated every day, but the wish list will only be updated at the end of the contest.
2. When titling your prediction,
please use your Disqus or SpoilerTV name. If you do not have either, please use a name instead of something clever to identify yourself.
That makes it easier to post who's winning so far.
3. Your predictions can be edited up until predictions close.
4. All predictions must be finalized by noon CST on Tuesday, July 26 to be eligible. Once the contest starts, no other predictions will be accepted.
5. The grand prize winner wins…bragging rights. Hey, I'm a teacher; I can't afford cool prizes. Last year, Amber Lacey won. Good luck to all!
Initial Ranking List:
1. Gil Arroyo (Prodigal Son)
2. Clark Kent/Superman (Superman and Lois)
3. Juliette Fairmont (First Kill)
4. Soldier Boy (The Boys)
5. Hailey Upton (Chicago P. D.)
6. Buffy Summers (Buffy the Vampire Slayer)
7. Sam Winchester (Supernatural)
8. Kamala Khan (Ms. Marvel)
9. Scylla Ramshorn (Motherland: Fort Salem)
10. Stella Kidd (Chicago Fire)
11. Eleven (Stranger Things)
12. Ted Lasso (Ted Lasso)
13. Wanda Maximoff (WandaVision)
14. Bellamy Blake (The 100)
15. Olivia Benson (Law and Order: SVU)
16. Philip Jennings (The Americans)
17. Kim Wexler (Better Call Saul)
18. Christopher Pike (Star Trek: Strange New Worlds)
19. Sara Lance (Legends of Tomorrow)
20. Bucky Barnes (The Falcon and The Winter Soldier)
21. Lucas Bouchard (When Calls the Heart)
22. Chloe Decker (Lucifer)
23. Nicky Shen (Kung Fu)
24. Leo Fitz (Agents of Shield)
25. Sherlock Holmes (Sherlock)
26. Evan Buckley (9-1-1)
27. Thomas Magnum (Magnum P. I.)
28. Rebecca Pearson (This Is Us)
29. Lena Luther (Supergirl)
30. Leslie Knope (Parks and Recreation)
31. Yelena Belova (Hawkeye)
32. Michael Guerin (Roswell, New Mexico)
33. OA Zidan (FBI)
34. Wynonna Earp (Wynonna Earp)
35. Neal Caffrey (White Collar)
36. Raymond Reddington (The Blacklist)
37. TK Strand (911: Lone Star)
38. Spencer Reid (Criminal Minds)
39. Micki Ramirez (Walker)
40. Emily Dickinson (Dickinson)
41. Angus MacGyver (MacGyver)
42. Peter Bishop (Fringe)
43. Juliet Burke (LOST)
44. Vanessa Ives (Penny Dreadful)
45. The Doctor (Doctor Who)
46. Sydney Bristow (Alias)
47. Nancy Drew (Nancy Drew)
48. Dexter Morgan (Dexter)
49. Lea Dilallo (The Good Doctor)
50. Dana Scully (The X-Files)
51. Eliot Spencer (Leverage)
52. Klaus Hargreaves (The Umbrella Academy)
53. Ryan Wilder (Batwoman)