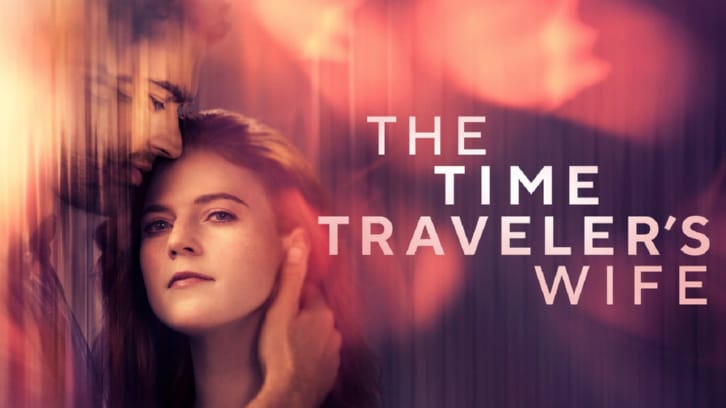 The Time Traveler's Wife
wrapped up what will hopefully be season 1 with Clare (Rose Leslie) and Henry's (Theo James) wedding. There is no word yet on whether we'll get more of this fantastic pair, but ratings have been strong, so fingers crossed. As always the episode was written by Steven Moffat and directed by David Nutter. With a great cast and a terrific creative team, it's easy to see why the series has been so satisfying – and left me wanting more. And if you follow my reviews, you know this isn't normally my cup of tea!
This episode made the most of spinning through time as Henry gets bounced around as his and Clare's wedding day draws closer. It's the stress that's causing him to travel even while asleep – and he keeps going to the house that he and Clare will live in. I loved that he tipped his younger self to go and get the winning lottery numbers so that they could afford to buy the house and that he hid the numbers in Tom's Midnight Garden – perfect!. I also loved that Henry and we could tell 'when' he was by the size of the tree in the backyard.
What's not so great is the information Henry – and we – learn about his future. He's going to age more quickly than other people because of the time traveling. He's going to end up in a wheelchair – after losing his feet – and we still don't know how that happens! We also see that he's going to die considerably before Clare.
We are teased throughout the episode by little hints of 'we aren't really married,' and I loved how that played out. As the wedding gets closer, Henry becomes desperate and turns to his drug dealer (Will Brill) for something to keep him calm enough that he doesn't travel out of the wedding. Naturally, that goes very, very badly.
Another thing that I really liked about this episode is that we finally get to spend some time with Henry's dad, Richard (Josh Stamberg). More great chemistry between these two with their very complicated relationship. It's also perfect that they don't see how alike they are until later – but Clare sees it and loves Richard from the moment they meet. There's also a poignant parallel between the two as widower and widow, watching their wedding videos.
When Henry gets into trouble with the drugs, Gomez (Desmin Borges) is first on the scene, but he calls Richard who also comes. At the last moment, older Henry and younger Henry end up switching places. It just so happens that younger Henry arrives during a huge fight with his older self and Clare. It's another horrible thing he learns about his future. Clare can't have a baby with him because the fetuses keep time traveling out of her body. And of course, she channels her despair into her art. Older Henry has had a vasectomy to spare her losing anymore babies, and Clare is furious that he didn't even ask her.
Clare is also furious that young Henry shows up when he does, and it's clear that it's "shoe polish day." Older Henry ends up having to do the wedding ceremony – and of course, he needs to cover up his grey hair – and uses shoe polish to do it. I also loved how delighted that Clare was that she was older (30) than Henry (28)! I absolutely loved the interplay between Henry being filmed and Henry watching the video – which he's now already watched many times – so he knows when to give the camera the finger (to younger Henry) and when to say 'I love you' (to Clare) – all of which also totally freaks out the videographer.
While the wedding itself is joyous, there's a lot of sadness in this episode too. When the oldest version of Henry travels back and Clare finds him, he pretty clearly knows this is likely the last time he will travel back to see her. James is fantastic in this scene as "I'm Getting Married in the Morning" plays and stirs all of Henry's memories. But even this is tempered by Charisse (Natasha Lopez) surprising Henry and Clare with it – and it's fantastic as we cut between older Clare and younger Henry singing it and everyone at the wedding joining in…. and yes. Of course, I was singing it too!
There's still a lot we don't know and clearly more story to tell. I love these characters - and kudos to the entire cast. My fingers are crossed for another season, but this episode could work as an end point if it had to. What did you think of the episode? Are you dying for another season??? Let me know your thoughts in the comments below!