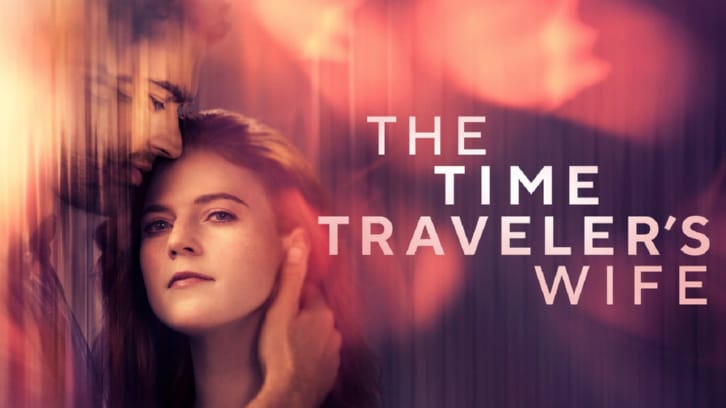 The Time Traveler's Wife
'Episode Five' was once again written by Steven Moffat and directed by David Nutter. This show would not work the way it does without the wonderful chemistry of the entire cast. This episode features Henry's (Theo James) first visit to meet Clare's (Rose Leslie) family. It's hard to imagine a more awkward meeting – and these things have a history of being awkward, but this goes beyond…
It seems like Clare's family is going to be hard to win over to Henry's side. Clare's father (Michael Park) is clearly emotionally distant, her mother (Jaime Ray Newman) is a snob and an alcoholic, and her brother Mark (Peter Graham) is just an ass and a prick. I loved the scene when Alicia (Taylor Richardson) shows up in the bathroom and ambushes Henry, telling him she's his one true love! She's fantastic – and it's fantastic casting as I totally believed she and Leslie could be sisters.
Clare is struggling with things not being as she remembered them – as always happens with everyone's childhood. How symbolic that the fire she always thought was real is just a fake. Could we say the same for the love in the house? It's most disappointing, however, when we find out that Nell (Marcia DeBonis) really just thinks about Clare as a job for which she is paid – she's not the mother in absentia that she's appeared to be in earlier episodes. And for that matter, maybe the older Henry that she remembers isn't that different of more perfect than Henry at 28?
Henry struggles to fit in with Clare's family – much as he's struggling to come to terms with the fact that in the future, Gomez (Desmin Borges) is his best friend. The two also share an awkward beer in order to get to know each other. Gomez intimates that he'd met Henry before he saw him on the street with Ingrid, but punishes him by not telling him the details. Gomez, however, seems drawn to Henry the same way he is drawn to Clare. I loved him calling to apologize for their fight – and then getting mad again – but I also loved that Gomez's understanding of time travel is the main stream trope. He doesn't want to upset the "time stream" or disturb causality. Henry tells him that it's nonsense.
This also fits in with Henry's assertion that the only time that matters is now. The past is gone and unchangeable. In the future, we all die – also unchangeable. The point is to savor the now.
Of course, Henry time travels right before lunch with the parents. Worse, of course, he lands on a biker. The biker is not impressed that Henry is naked – and as they fight, the gang's motorcycles get pushed over – and the entire gang comes out to beat Henry up. He's saved by Gomez! He drives up, gets out of his car, leaves a parcel of clothes by a bloody Henry, and begins to lie to the bikers about them being on cctv and that they'd better take off or face prosecution. Henry is clearly convinced of Gomez's friendship and starts to really like him. This is clearly the beginning of Clare – and her friends – molding the young Henry into the Henry that Clare falls in love with.
The episode ends with Clare finally telling her family to "fuck off." She's had it with her obnoxious brother and snobby parents. Clare takes off for the clearing – and she sees it through new eyes too. It's not the pristine pastoral haven she remembers. There's garbage and factories and a highway.
Henry finds "the sketch" that Clare did of Henry in the clearing. She's been carrying it with her while he's been out of her life. It seems to touch something in Henry – is it the way she's drawn him? The look on his face? Whatever it is, on the spur of the moment, he asks Abigail – the hairdresser – to cut his hair – and he goes to meet Clare in the clearing.
This was another solid episode. There was lots of fun stuff with the time travel – but I also love how the show loops back on itself. And did anyone not enjoy Clare telling her family off? Next week is what is hopefully the season finale – and Clare and Henry's wedding… we hope! What did you think of the episode? Let me know your thoughts in the comments below!