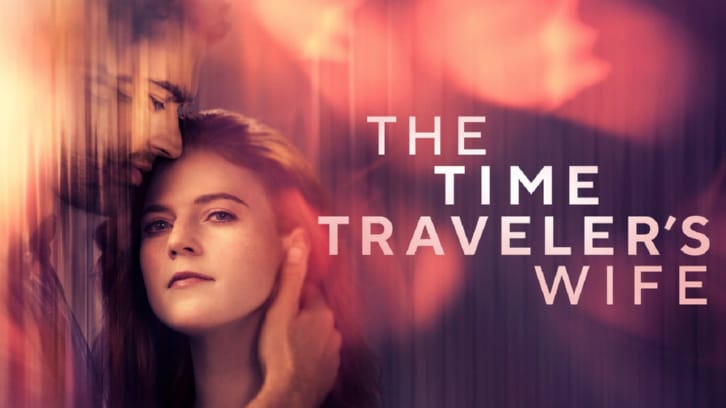 The Time Traveler's Wife "Episode Four" was once again written by Steven Moffat and was directed by David Nutter. It's hard to believe that the series is almost done. Once again, I have to praise Rose Leslie (Clare) and Theo James (Henry) for really delivering outstanding performances by bringing such nuance to these characters. It has to be difficult enough to play the same character at different ages, but how much more difficult to mash it up like this?
This episode finally introduces us to the other people in Clare and Henry's lives. Clare is apparently loved by everyone. She ends up sleeping with her roommate Charisse's (Natasha Lopez) boyfriend Gomez (Desmin Borges), and then also ends up sleeping with Charisse!
Gomez ends up going to a bar afterwards and gets drunk – but then runs into a young Henry chasing after Ingrid (Chelsea Frei). The two have clearly had a fight – and are dressed to make us think of Sid and Nancy (Vicious of the Sex Pistols who was charged with the murder of Nancy….). Gomez gets between them and makes Henry let Ingrid go, but it's a very bad first impression! He's worried for Clare's safety when Henry shows up - but of course, he's also jealous.
The episode centers on the most awkward dinner party ever. Clare is cooking – except she can't. Gomez realizes where he's seen Henry before. And then older Henry also shows up! Also hilarious is younger Henry complaining about older Henry being turned on by Clare…The cat is obviously out of the time stream/bag – and Gomez and Charisse learn about time traveling. The evening is truly ruined by Ingrid showing up. She also knows about time travel. Gomez wants more proof – and why isn't Henry playing the stock market to get rich? We do find out that Clare has such a great apartment because it is supposed to be demolished in 3 months – but will still be standing in 20 years – so it's pretty clear that Henry does make at least a bit of use of what he learns while traveling. It's hilarious, however, when he tells Gomez to invest in Netflix – let's all hope he did!
The most powerful scene of this episode is definitely when Ingrid presses Henry to tell her about her own death. Henry won't – but she is devastated because it's clear that she doesn't have long to live. Then again, neither does 41 year old Henry as he tells her that he's never met himself older than 42… That would certainly confirm old Clare's statement last episode of Henry having been gone so long. Ingrid's frantic need to know about her death – and her devastation in learning even a hint of the truth are really well played by Frei. Ingrid is clearly troubled and jealous of Clare – and she's not a big fan of the older Henry – who is a curious kind of father figure to all of them.
Another through line in the episode is the blanket that Henry puts on to cook the dinner for the dinner party. It's also the blanket on which he's just made love to an 18 year old Clare. But he only knows that now! I loved that Clare kept that secret from him until he arrived back in the "present" to a sleeping older Clare. The blanket is still folded on the end of their bed.
This was another really great episode. Leslie and James continue to impress and bring so much chemistry to the roles. I'm always curious to see what's next – remember, I haven't read the books, but I have a source who has… who won't spoil me (well not much, anyway!)… Do you think Henry lives past 42? Would you want to know the time and manner of your own death??? Is it just me or does time travel look like it just sucks? Let me know your thoughts in the comments below!