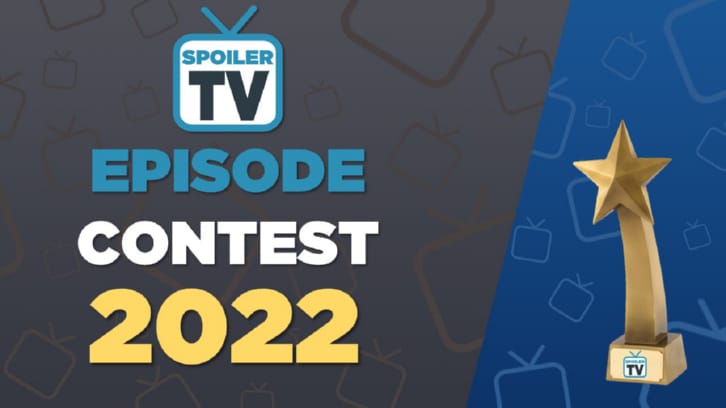 Update: 24 June - Nominations are now closed! Check back on Monday for the start of the knockout stages!

---
Each year, we sit and watch our favourite shows and look on in admiration as they churn out so much of the brilliance we're used to. In their own way, every episode of television is special. But we as television fans know that some episodes are more special than others, and here at SpoilerTV, we offer you an annual opportunity to put forward the ones you think most special.
It's time, of course, for another edition of the Episode Competition.
This, in fact, is the tenth edition! The television landscape is vastly different today than when I began this venture on December 7, 2013. And just to put this timeframe into perspective, consider this: When the first-ever Episode Competition poll went live, Netflix's original programming consisted of:
•House of Cards
•Hemlock Grove
•Orange is the New Black
•Lilyhammer, at the time a production by Norwegian broadcaster NRK1
•Bad Samaritans, a five-episode comedy only available in selected territories at the time, and no longer avaiable on Netflix
•Russell Peters vs. The World, which was an episode shorter than Bad Samaritans but otherwise the scenario is the same, in that no one but Wikipedia remembers the existence of either
•Arrested Development, formerly of FOX, of course, revived by the streaming service in 2013
That's it! That's all they had. Now - look, I'm not counting the total number of shows, but the
Wikipedia page for current
original programming has SIXTY sections.
So, yeah, television has changed.
This competition has too. Last year, we made the switch to just 32 episodes in the final bracket, meaning a fiercer contest for those spots amid the aim of being crowned SpoilerTV's Favourite Episode of the past 12 months. Shall we get into it this year?
The rules are simple: ANY episode that aired from 1st June 2021 to 31st May 2022 can be submitted. Episodes that did not air during this period will not be included. Please do not try to submit episodes that did not air in this period, as they will not count and you will be wasting one of your nominations.
The top 32 episodes will enter the competition. However, if a particular show has more than two episodes in that top 32, only the two most voted for episodes will make it into the competition - thus giving other shows a better chance and preventing one show from dominating.
NOTES ABOUT SUBMISSIONS:
1. Please ensure that the episodes that you nominate have aired within the eligibility period as stated above. Episodes that aired outside of the eligibility period will not be counted and so you will be wasting a vote.
2. Please use the full show's title when submitting e.g. use The Walking Dead rather than TWD.
3. Please use the actual episode's name when submitting rather than any key word to describe it e.g. for the NCIS premiere you'd use Blood in the Water instead of premiere.
4. Please try to spell everything correctly as best you can as it will make sorting through entries far easier.
Only 1 Submission per person. If you try to submit multiple times ALL your submissions will be removed. Similarly your entry will not be counted if you nominate the same episode multiple times in one submission.
Direct form link
You have until Friday 24th June to enter your submissions. If you have any queries let me know in the comments below or via my email
bradley@spoilertv.com
.
The competition will begin on Monday 27th June. Check back then for the first round of matches!
Enter your submissions, spread the word and tell us what you voted for in the comments!