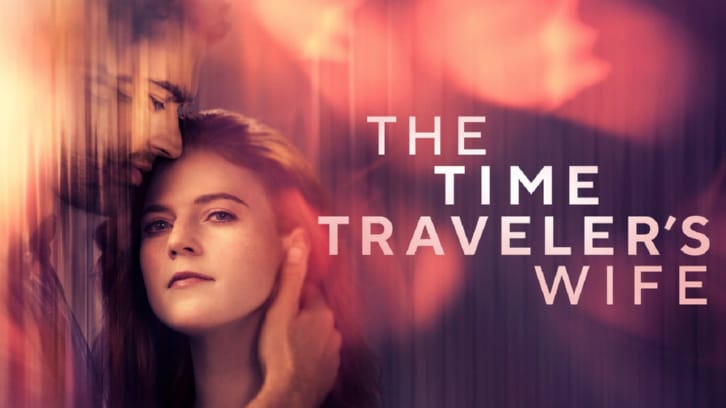 The Time Traveler's Wife is based on the book by Audrey Niffenegger. Episode 1 was directed by David Nutter (Dark Angel, Smallville, Supernatural, Arrow, The Flash) and written by showrunner and creator Stephen Moffat (Dr Who, Sherlock). The series stars Rose Leslie (Downton Abbey, Game of Thrones) as Clare Abshire and Theo James (Downton Abbey, Divergent) as Henry DeTamble – at least as adults! I haven't read the books, so I can't comment on the show's faithfulness to the source material, but I have it on good authority that though it doesn't chronologically follow the novel (and isn't that ironic!), it is faithful to the events. There's no denying that Leslie and James have terrific chemistry!
I'm giving this first episode a solid 'A.' Again, I can't speak to how the novel unfolds, but this first episode gives the first meetings between the two and enough backstory to help us understand essentially what's happening. If you are expecting straightforward, standard time travel tropes, you'll be disappointed. Whatever Henry's time travel affliction is, it doesn't follow standard tropes. For one thing, he can have multiple iterations of himself in the same moment in time. We quickly learn that even his body parts can move through time – if they've been detached from the main body. That ending of Henry's feet was fantastic and unexpected. I loved that we get the description of him having a birthmark and it comes in just as handy in that final scene as it does when Clare has to prove she knows who he is.
I really liked that their first meeting was at different times for both of them. Clare (Everleigh McDonell) meets Henry when she's just a child. Henry meets Clare when he's younger than she's met him before (she'd met him 25 times before that), and she absolutely hates the guy he is at that age! And clearly with good reason as he sleeps with her even though he has a girlfriend.
I also really liked that Henry goes back to teach himself (Jason David) about time travel. Again, the being able to be in two places at once is crazy. It's a perfect way to tell us – the audience – more about the time travel "rules" for the show. It makes you sick and hungry. It appears that only Henry can do it. Henry also sees things that haven't happened yet – or are they potentially alternate events? Henry can't take his clothes with him when he travels and frequently has to fight as soon as he shows up somewhere else. I wasn't clear about how much control (if any!) Henry has over the where and when of his time jumping. I'm sure more details will get filled in as we go along.
The next episode promises to fill out the cast a bit more. I liked how Henry's visions left us with a few teases for what must be coming. Why was there so much blood in the bathroom of his apartment? Clearly he's living with Clare somewhere else in the future, so likely the blood isn't from when he loses his feet…. And who is recording a documentary on Henry? Both Clare and Henry are clearly narrating their story to someone… What did you think of the episode? Let me know your thoughts in the comments below! I'm especially interested in how fans of the novel felt about the show. I should confess that I also haven't seen the movie – so thoughts on that?