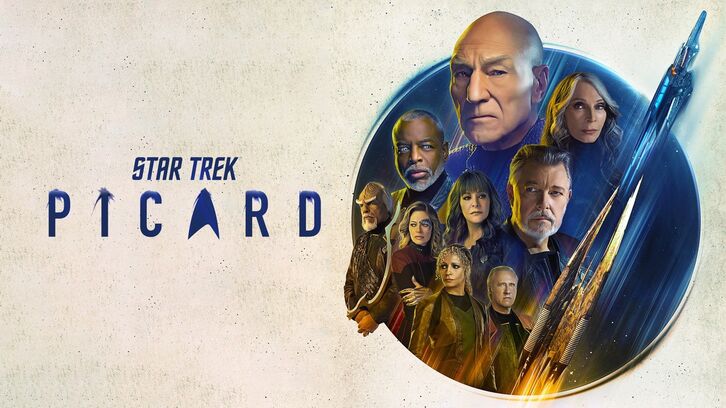 Warning: This review may contain spoilers.

Star Trek: Picard
manages to bring the season to a somewhat satisfying conclusion in "Farewell." While the outcomes for some characters were very predictable, the show offered a few surprises in cobbling together several of its dangling storylines. Q (John de Lancie) being the one to send Picard (Patrick Stewart) and his team back to the future was a sure thing, as was Rios (Santiago Cabrera) choosing to stay in the past with Dr. Rivera (Sol Rodriguez) and her son. Despite taking an ax to
Star Trek
canon (depending on which timeline this season takes place), the season's did offer several cast members the opportunity for some stellar work.
Star Trek: Picard's
third and final season. Was it essential for producers to cut more than half of their original cast to make room for returning original
Star Trek: Next Generation
crew next season? Wasn't there a story that could have incorporated them all? Orla Brady did exceptional work this season as the Watcher Tallin, who sacrifices herself for Renee Picard's (Penelope Mitchell) mission, and the long-suffering Laris, who gives the contrite Picard a second chance in the season's last moments. We can only hope the show wisely keeps her for at least part of the third season.
Star Trek: Picard
did manage to bring the season to a solid conclusion, thanks in large part to exceptional work from the cast, guest stars (hello Whoopi Goldberg), and a set up for a thrilling third season with the iconic Khan as the villain.
What are your thoughts on
Star Trek: Picard
episode 10 "Hide and Seek" and overall thoughts of season 2? Share them in the comments below.