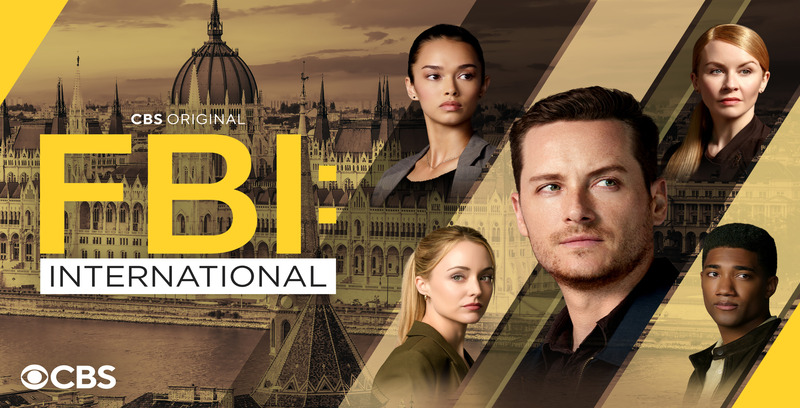 Note: The episode is now called "Black Penguin".


---
---
THE FLY TEAM AND JAEGER HEAD TO BERLIN TO DETERMINE IF FOUL PLAY CAUSED THE DEATH OF AN AMERICAN BILLIONAIRE'S 19-YEAR-OLD SON, ON "FBI: INTERNATIONAL," TUESDAY, MAY 17
"Red Penguin" – The Fly Team and Jaeger head to Berlin when the 19-year-old son of an American billionaire is found unresponsive in his apartment. As the team works to determine if foul play was involved, they realize there's a shadowy group on the case as well, on the CBS Original series FBI: INTERNATIONAL, Tuesday, May 17 (9:00-10:00 PM, ET/PT) on the CBS Television Network, and available to stream live and on demand on Paramount+*.
REGULAR CAST:
Luke Kleintank (Special Agent Scott Forrester)
Heida Reed (Special Agent Jamie Kellett)
Carter Redwood (Special Agent Andre Raines)
Vinessa Vidotto (Special Agent Cameron Vo)
Christiane Paul (Europol Agent Katrin Jaeger)
GUEST CAST:
William Ludwig (Willem Smit)
Matt Corboy (Gabriel Watts)
Nicole Forester (Marian Watts)
T.J. Ramini (Troy Levinson)
Chris Rogers (Inspector Philip Honsel)
Diedrie Henry (Amy Schwartz)
Carlotta Banat (Tanja Kessler)
Milo Callaghan (Julian Watts)
Raphael Zari (Finn Schulz)
Damian Schedler Cruz (Noah Bergen)
Annabelle Mandeng (Ilsa Meier)
Marcus Ho (Frank Delillo)
WRITTEN BY: Roxanne Paredes
DIRECTED BY: Milan Cheylov
---
---