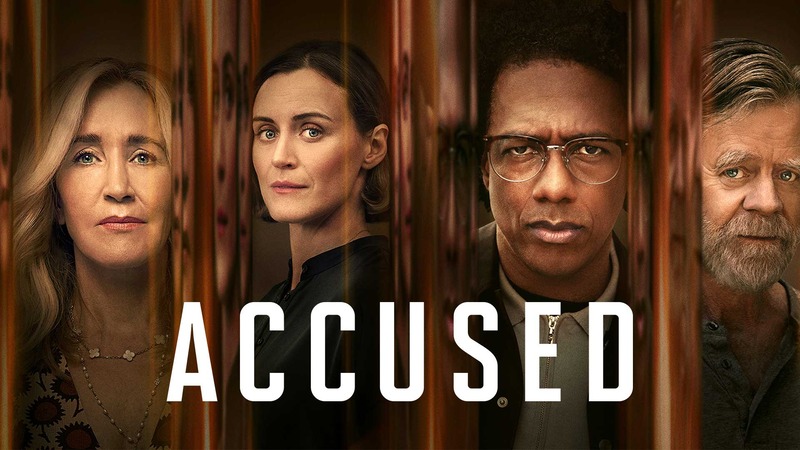 ---
---
Accused Season 1 will premiere January 22nd, 2023 on FOX.
---
---
"Based on the BBC's BAFTA-winning British crime anthology, comes a provocative series that takes you on the journey of the defendant. Each episode opens in a courtroom on the accused, with viewers knowing nothing about their crime or how they ended up on trial. Told from the defendant's point of view through flashbacks, ACCUSED holds a mirror up to the current times with evocative and emotional stories.
In ACCUSED, viewers discover how an ordinary person gets caught up in an extraordinary situation, ultimately revealing how one wrong turn leads to another, until it's too late to turn back. Emmy and Golden Globe winner Michael Chiklis ("The Shield") guest-stars in the premiere episode, as Dr. Scott Corbett, a successful brain surgeon with a seemingly perfect family. He faces the limits of unconditional love when he discovers his teenage son may be planning a violent attack at school. Later in the season, Marlee Matlin, Billy Porter and Michael Chiklis each direct episodes of the anthology crime drama. ACCUSED is co-produced by Sony Pictures Television and FOX Entertainment.
The series is executive-produced by Howard Gordon ("24," "Homeland"), Alex Gansa ("24," "Homeland") and David Shore ("The Good Doctor," "House"). Emmy Award winner Michael Cuesta ("Homeland") will direct the program's premiere episode, reuniting with "Homeland" executive producers Gordon and Gansa."
---