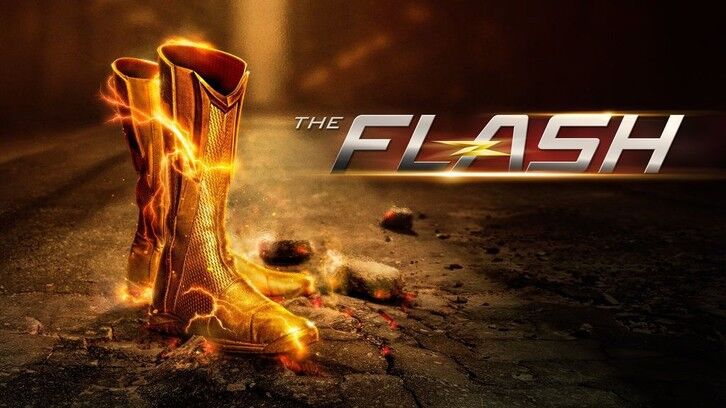 This week's episode of The Flash had a few interesting tidbits, but ultimately the show continues to have elements that don't sit right with fans. There's the ten ton elephant in the room of why Barry and Iris aren't as close as they were seasons earlier. And then there's a less complex complaint- Cecile's character. Let's discuss.
Iris and Sue
Iris traveling to Coast City to follow some crumbs of a story was certainly a nice touch. I may be wrong, but the last big thing I remember her digging into resulted in her mirror episodes. While that was really thrilling for a minute, it seemed paced for too long, so Iris' time to shine as an investigative journalist was a bit clouded.
In addition to getting Iris back to hard hitting stories that make a difference, somthing else "Phantoms" did manage to do was create a foundation for Iris and Sue to be a good pairing. They can investigate together as well as build a friendship. Having another female to bond with has always been something Iris needed. Barry had Cisco and Wells, but Iris never really had a bestie. I'm not saying that Sue has to be that person (I'd much rather it had been Anissa Pierce or maybe now Ryan Wilder), but Iris does deserve an outlet. She needs that now more than ever since she is battling this secretive time sickness.
Sue was sympathetic yet unwilling to let Iris dodge her concern. Iris seemed relieved to finally get her worries out into the open and that has to be a good thing. Let's hope that this version of Sue can stick around to support Mrs. West-Allen.
Chester
I really love Chester, but I just couldn't buy into him feeling like his dad was haunting him. Especially after meeting Chester's dad in an old time travel episode. Chester's father was the complete opposite of someone who would haunt his son. He was extremely proud of Chester and apologized to HIM for the father he wished he had been. I say all of that to say that Chester's belief that his father would be angry at all seemed to be a continuity issue.
Cecile
Droning on and on about how terrible this character is isn't gonna amount to a hill of beans, but that doesn't mean it won't make me feel better to say it. Cecile's character is so poorly written that it even manages to make Frost look okay. Her wide ranging, ever-changing "empathetic powers" are beyond ridiculous, but even worse (if that's possible) are her excuses for when she decides to use them and make everyone aware that she has.
I imagine that these "powers" are always at work even when she isn't trying to use them. But she blurts out what others are feeling at times with no regard to whether they wanted those feeling to be public. She shrieked about Chester's grief without asking him if he was okay with everyone knowing what he was feeling-even telling him that he was wrong about being afraid. So, now her abilities trump a person's own perception of their feelings. Okay. Not just rude but all knowing too.
Let me make sure that I have Cecile's powers down to a science: she can feel what others are feeling, she make make other people feel what she feels, she can take someone's emotions on as her own and then distribute those feelings onto a number of other people. Am I missing anything?
Barry and Iris
This is another element of the show that you have to suspend everything you've been told and everyting you've seen to believe the current reality. Barry and Iris were sold as the gold standard, the Camelot of the CW/DC world. And yet, we are to believe that Barry and Iris would settle for a Zoom call? Or that Barry Allen, paragon of love and interconnected with the Speed Force like no other speedster, does not have his speedster sense tingling that Iris is in trouble and that said trouble is about time travel. The same Barry who was locked in a cage and had his mind wiped by the Speed Force but could still sense that Iris was in danger. So much so that he busted out of the cage and damn near killed Joe in the process to find her. This is the Barry we have been packaged and sold for seasons and now we are supposed to believe that he doesn't know anything.
Not buying it. Can't buy it . Not because I don't want to, but the character that they have created doesn't allow me to.
And I won't go too far down this rabbit hole, but there aren't many showrunners who would sabatoge their viewership just because they have an interest in something the fans don't. It may be easier to believe that Eric is responsible for the lack of intimacy/romance we see between Barry and Iris than to believe that the actors aren't interested in doing those things anymore, but the truth maybe lies somewhere between those two extremes. Either way, their coldness is very startling, obvious, and leaves a gaping hole in the show that other budding romances won't and shouldn't have to fill.
Other Things I Was Thinking
* The black flame thing kind of intrigues me. I haven't been interested in a villain from this show in a while so hopefully this one pays off.
*Cecile's faces .....
* Allegra was really ready to live it up in Coast City. LOL
*The Ida B. Wells portrait was a very nice touch!
What did you think about "Phantoms"? Let me know in the comment section! Or on Twitter @_NaomiAnna. You can catch The Flash on Wednesday nights on the CW. As always, thanks for reading!
<script type='text/javascript'>var authorcode='NK';</script>