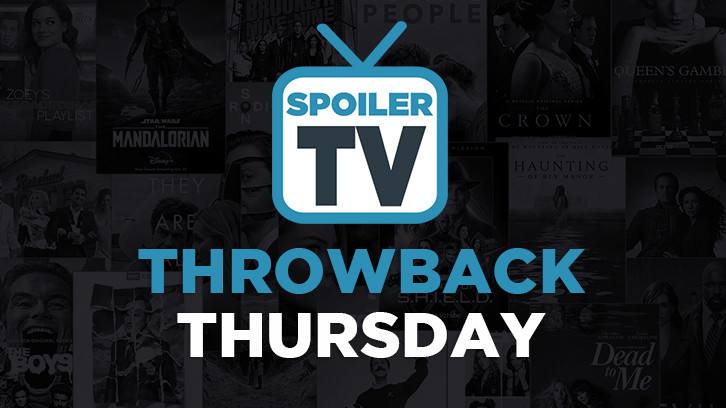 As Disney+ scrambles to place itself at the top of the heap in terms of streaming services, it has just gained a potentially significant foothold: its original Marvel TV slate. Indeed; on March 1st, the entire Defenders lineup, alongside older sister Agents of S.H.I.E.L.D., were ripped from their longtime Netflix home, in anticipation of their debut on Disney+ later this month. Add onto that the buzzy Matt Murdock and Kingpin cameos in recent Marvel properties, and it's easy to conclude that OG Marvel TV is experiencing or about to experience a popular renaissance of sorts, with possibly more hype surrounding the shows than there ever was when they were on the air. So - even though it barely feels like a throwback - it felt apt for me to look back on Daredevil, the arguable crown jewel of the Marvel TV family, and reflect on just how far Marvel TV has come.
It's honestly shocking to me that Daredevil is even old enough to review for TBT, and even more shocking that we are actually closer in time to the 10th anniversary of the show's first episode than we are to its debut. The release of Daredevil was an exciting time to be a Marvel fan, as the franchise was still rather new and still quickly gaining steam in pop culture. Back when Spider-Man still belonged to Sony, when the greatest on-screen superhero team-up was still that spinning single take in The Avengers, back when "It's all connected" hypothetically meant it was, in fact, all connected, out of almost nowhere came Marvel and Netflix's dark and bloody take on the blind vigilante. The MCU was brimming with potential, and Daredevil was a promising creative risk back when it was possible for the MCU to take creative risks.
Dimly lit but surprisingly light on melancholy, "Into the Ring" was the introduction to a side of the MCU we never fully saw (and likely will never see even attempted again). An unfulfilled promise, Daredevil promised to be an exploration of the intense, suffering world beneath the shiny hero one, a look at what happened to the normal people after "the incident" at the end of The Avengers and the complicated morals of a world full of heroes and villains. The only cinematic properties that had come close to this style were the Nolan Dark Knight movies, but even those rung with a surreal tech-y opulence that pulled away from its humanity. Daredevil was a way of crafting a new light in which to view to the MCU, developing the character of the universe as a 3-dimensional thing.
But as Daddy MCU sought out more and more gimmicks to place butts in theater seats, they began to drag their side properties with them, disowning or drowning them if they didn't float right away. This is what caused Agents of S.H.I.E.L.D.'s slow fade into obscurity, and in another way, also destroyed the Marvel netflix properties as well. Much of Matt Murdock's story (and its Defenders siblings) got pulled away into setting up this and that, referencing that and the other thing, either for the Defenders crossover series or for a future film or season of "insert title here." So now, "Into the Ring" serves more as a reminder of what we almost had more than anything.
The first episode of Daredevil, even now, feels like tea heated up in the microwave. In many ways, it brushes against the lowest of the lowbrow in terms of how it makes you feel, but there's an odd comfort about it still that is daresay cozy. Maybe it's the central idea that there is someone listening out for the voices of those in need. Maybe it's the warm, red and green-toned cinematography that makes every scene feel like an intimate conversation. Maybe it's the hefty amount of clever Matt and Foggy quips; the ringing of an MCU still in a Whedon-shaped chokehold. Regardless, something about this episode feels disquieting in a snackable way, like the true crime stories in a People magazine.
"Into the Ring" is also thriller-y and noir-esque, an appeal to genre that the MCU inexplicably shied away from after Jessica Jones season 1, instead mostly opting for the "anything and everything thrown at the wall" vibe that just screams "I am a tiny scrap in a giant cinematic universe!" That meaninglessness quickly became the rule for Marvel Netflix shows, with the greatest exception to this would probably be Daredevil season 3, which, after the flop of The Defenders, forayed again into that blissfully undiscovered genre territory, the proof of a superhero show with a modicum of thought and effort behind the story.
Daredevil had form. It had style. It stood as a story on its own, something that Marvel has since decided is a weakness in its content to be eliminated. "Into the Ring" itself is succinct; full. It knows its scope and sticks to it, blissfully small and focused. It's not the end-all-be-all for television, of course, but it is confident in itself, and that confidence can carry a show far on its own.
To be honest, putting Daredevil on Disney+ seems like a bad move. Not because of the show's subject matter and TV-MA rating, though. It's because Daredevil honestly comes from a different league of filmmaking than the majority of the rest of the MCU. This, may I add, is coming from an Agents of S.H.I.E.L.D. ride-or-die - Daredevil was something else. It had the versatility and the ability to be even more than it was, a fact that separates it even from Jessica Jones, which lost direction after its first season. And to be honest, that sense of direction and independence feels off in a "Multiverse of Madness." Not only was Daredevil just much better crafted as a story than most MCU offerings nowadays, but what place does blind lawyer and excellent fighter Matt Murdock have in the world of Wandavision or Eternals, where battles are fought in giant CGI-bubbles with all its participants flying around in the air? The characters of Daredevil are too rich to be turned into clearly underpowered comedy fodder a-la Hawkeye in Age of Ultron, or, even worse, the consulting lawyer characters for the "real heroes." In a way, Matt Murdock is the realest hero the MCU has. And yet he faces a future where all he is may be another chesspiece to be pried into a blockbuster already bloated with characters.
So what can you do? We all wanted more Daredevil, including me, and now we stare down the barrel of more Daredevil, in some form or another. We got what we wanted, but now we find that our fate is in the hands of a hegemon with a penchant for blowing good stories out of proportion. I'm well aware that I'm in the minority of Marvel fans when I ask for restraint in the MCU's storytelling. But if you're like me, wondering whether one of your favorite heroes will become a cog in an ever more irksome machine, what could you possibly do?
I'm rewatching "Into the Ring" again. And I'm crossing my fingers.