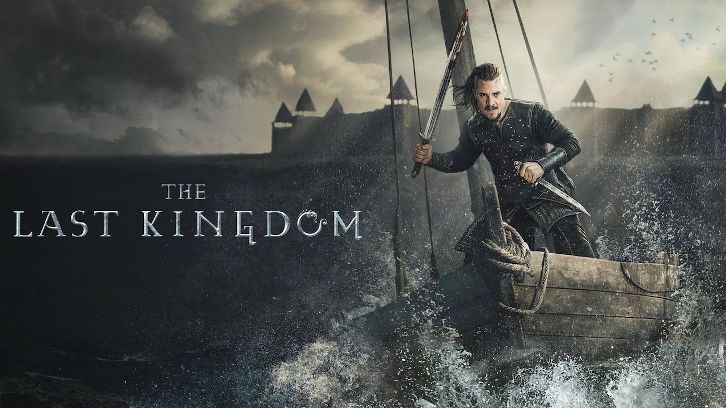 Well I'm glad there's still a movie to come in the future, even if Uhtred staring out from the walls of Bebbanburg and remembering all the people he loved was a pretty solid ending for the show.
Emotion was the main driving force behind the final season of The Last Kingdom, heavy on celebrating everything these characters have accomplished over the years even as we lose quite a few over the course of the episodes.
Probably the most impactful deaths were the ones of Aethelflaed and Brida. Aethelflaed had left a lasting legacy of peace and fairness as a just ruler of Mercia, echoing the best of her father as she soldiers through a mortal illness for the good of her people. The mark she left on Mercia and the characters is felt after her death, especially in regards to Aldhelm and Aelfwynn.
For Aelfwynn, it's a heavy burden following on in the footsteps in one who did so much for her people and there's a striking image of her isolation at the feast table in Bebbanburg.
It is symbolic of the larger theme of choice in the show. Some characters make choices, others find themselves without and a few lean on destiny instead, especially Uhtred, who declares in every voiceover at the beginning of an episode without fail that 'destiny is all'.
Edward's another character who decides to lean on destiny in the end after his fear of failing his father renders him incapable of making any smart choice. I really wanted to support him. He's proven time and again over the past few seasons that he regrets his bad choices and he's always trying to make the right choice - like not playing Aethelhelm's games - but he can never seem to manage it. In the last couple of episodes, he was basically a shadow of his former self all because he couldn't live up to the great vision that Alfred dreamed of.
Edward's decisions make the show frustrating at times, as did Brida's in the early episodes but her loneliness and isolation made her want to have forgiveness for her actions instead of pushing people away. Her scenes with Father Pyrlig were among some of the best in the season, an intimate representation of the push and pull of Saxon and Dane.
I think perhaps part of Brida's pain was that, unlike Uhtred, who made peace with his Saxon heritage, she kept trying to run from it, denying a part of herself so she could become who she wanted to be. It didn't ultimately work out for her and it's going to be hard to forget Uhtred's anguish at her death and the loss of the last person from his childhood.
A slew of other characters also met their end in the final season from Sigtryggr which cast a shadow over Stiorra's life to Aethelhelm and Wihtgar who both met their comeuppance at the hands of their greatest enemies. Even Osferth, more fondly known as Baby Monk, died which was gutting because I'd have liked to believe that Uhtred's band of brothers was untouchable.
This is a show that cares about each character's death, never doing anything just for the shock value but as a way to progress the plot and character arcs of those around them. There was a pretty tense moment where we were led to worry that Aldhelm had been trampled to death but luckily he lives to see the movie.
Having not read the books, I have no knowledge of where the film will take our characters next and in any case I am aware from social media that there have been changes from the books anyway. But with season 5 being one of the strongest entries to date, I have high hopes that the film will provide a fitting final farewell to all the characters we've grown to love.
What did you think of The Last Kingdom's final season? Are you looking forward to the movie? Sound off in the comments below!