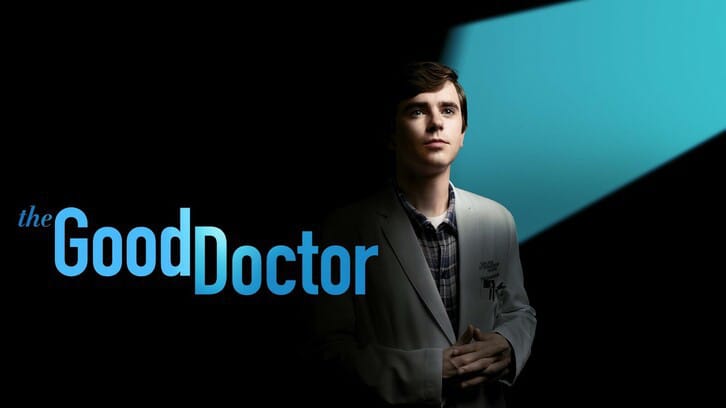 We're here again!
The Good Doctor
5x11 "The Family" is about family, both by blood and by choice, the way we protect them, and the sacrifices we're willing to make for them. It's also about what happens when the best-laid plans fall apart. Time for a review!
Here we go!
It's official. Shaun and Alice made me cry in
The Good Doctor
5x11 "The Family." We liked seeing Shaun for the first time emotionally connected with a patient and even though he says he won't do it anymore… he has a lot of important emotional connections in his life. All the people in the hospital are his family and his friends, he's emotionally connected to them, Lea is the love of his life and Glassy is his father, he also has an emotional connection with them.
Shaun has never known more love and emotional connection than with his brother and Glassy but now, he has all kinds of love in his life. Romantic love, brotherly love, fatherly love. Shaun may not realize it but he's… pretty good with emotional connections and he's got a lot of that in his life, which speaks to the character growth that he's had since we've met him. Before Shaun was emotionally closed but he opened up to love.
And his connection to Alice…Shaun and Lea would have been such great parents…no, delete that, Shaun and Lea would be great parents. Because we're clear that if they put Alice on Shaun's path, a girl with whom he connected (so much so that he even confessed the loss of his baby and his brother) and with whom he had to learn what he emotionally needed and how to provide it, it's because a child is in Shea's way and this was just a taste of what it would be like, training for the future.
Two Shea proposals? Okay, I'm fine. Nothing happens. Everything is fine. No, not really! This author is a ghost. I love this couple so much. To tell the truth, I'm traditional - and more like Morgan in terms of a control freak than I like to admit - so I wasn't too into the whole "living in the moment" thing. I wanted a wedding, a celebration, and a honeymoon, in that order.
Luckily,
The Good Doctor
5x11 "The Family" heard my prayers and gave me just that…with a second proposal. Shea overcame a lot together and Shaun wants to move on with Lea, he doesn't want their relationship to get stuck, he wants to commit to her. Forever. He wants a wedding. And yes, the wedding, as Park points out, can be a formality, but it's also a symbol. It's the symbol of the love and commitment that they share, a reaffirmation of their "forever", a declaration in front of their family of what they are for each other. And Shaun wants that. And Lea too.
Shaun never had a real family, just his brother, and Glassy. But now, he has a family. A family by choice. And he wants to share this with them. He wants to share his life with Lea. He wants to take this step and all of the steps with her. Together, they overcome many things, there is nothing they cannot overcome. Because they always choose each other, even in the worst of times, especially in the worst of times. It's beautiful and we already want to see them get married.
Andrews and Lim have a huge disagreement in
The Good Doctor
5x11 "The Family." The truth is that, due to the euphoria of
last week
, we didn't realize that Andrews was going to take control. We wonder why. We mean, he has leadership skills, but so does Lim, she amply demonstrated it, and Lim was the leader of the revolution, the one who started it all, the one who dared to fight Salen head-on when no one else dared when Andrews got profiled, don't Lim deserve to be the director of the hospital?
In our opinion, yes, she deserves it, and we don't understand why Andrews is in that position - beyond being a man - and, to top it off, he expects to get a medal for doing the right thing at the end to fire Salen and reinstate Lim. Andrews did the right thing and he deserves credit for it but he doesn't deserve a medal or take the glory when all the time he took the side of Salen with everything that was going on. Andrews thinking he deserves something is too arrogant, even for him.
And that is the real reason for Lim's anger. She's not even really upset about the job - like we are - but Andrews's arrogance in the whole thing. Because he isn't able to admit that he was wrong. That's why we reconcile with him again when he does it. Andrews admits in front of Lim and Glassy the mistakes he made. His mistakes were based on good intentions and he was carried away by his heart... but he was wrong, after all. He didn't fight for his family from the beginning as he should have and that wasn't right. They're his family and he should never have hesitated to fight for them. With them.
That's all Lim and Glassy needed. An acknowledgment that he was wrong and that they mean the same to him as he does to them. We loved the family scene between them just having a drink. It's an offering of peace and a symbol that all is forgiven. Now, is the time to build together the hospital that everyone deserves.
We loved Morgan in
The Good Doctor
5x11 "The Family." She lost her position, her plan…everything. Life as she knew it fell apart and she finds herself lost. Morgan always had a plan for her life, she's not a "live for the moment" type, she's a control freak type who has to have everything figured out and planned – I identify with that. So Morgan's not coping well with not knowing what to do.
What's going on with Morgan isn't just about not having a plan. It's about her feeling like a failure. She failed as a doctor and she failed as a manager. When avoiding thinking about it doesn't work for her, Morgan takes another approach: trying to fix it. But what happens is that we can't fix what's already broken, so Morgan tries to fix what she can, like her chess partner's health.
Healing him is important to Morgan because if she can't fix what happened to her patient, she has to fix this. So maybe she wouldn't feel as guilty or as unsuccessful as she does now. Morgan is being too hard on herself here. That she made a mistake, that she made a bad decision, doesn't make her a bad person, it just makes her human. That's why we love the relationship that she has with Park, he can recognize that he was too harsh with her in the previous episode and he knows her well enough to know that this decision she made haunts her. And she can hear him through the haze of her guilt and her sense of failure.
We're tremendously proud of Morgan because you have to be brave to recognize when you are not prepared for such a responsible job and the mistakes you made because of it, especially a person as ambitious as Morgan. But she does. She does the right thing. She finds a way to save the clinic and also to step aside…for now. And suddenly, Morgan has a plan again. And we love her for it.
This is where our
The Good Doctor
review ends. We will be back next week with a new one. Stay tuned!
Agree? Disagree? Don't hesitate to share it with us in the comments below!