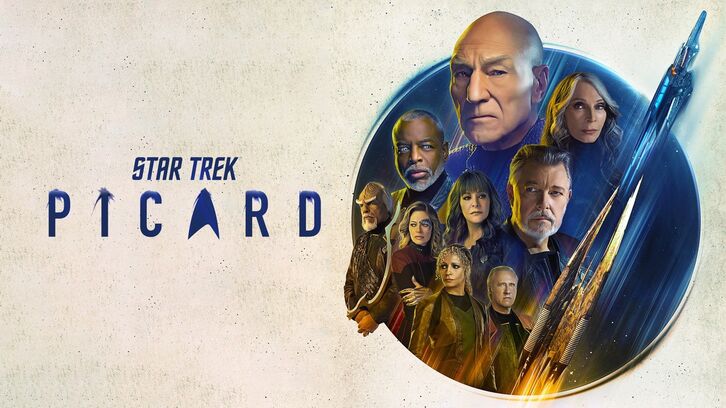 WARNING: The following review contains spoilers.

Star Trek: Picard
manages to find that near-perfect balance between character and story. "Watcher" lets great character moments take the stage, unafraid to take a breath between high-speed action scenes and car chases.
Star Trek
franchise, showing a deft hand in drawing out nice performances from her stars. The episode focuses on characters but doesn't forget to mix in just the right amounts of intrigue and action. "Watcher" was also a detail-centric episode, with important plot turns and Easter Eggs for viewers to collect.
Star Trek: Picard
has been the respect and homage it continues to pay to its
Star Trek
legacy and history. Peppered through the episodes have been a plethora of Easter eggs, both large and small, celebrating how the show is taking its place in
Star Trek
lore and endearing itself to franchise fans. These moments, whether a throwaway line of dialogue, "Look at you, Dixon Hill," to background posters evoking memories of "The City on the Edge of Forever," (a classic original
Star Trek
episode),
Star Trek: Picard
knows and respects its past. This week contained perhaps one of the best Easter eggs yet. While traveling on a city bus, Seven and Raffi encounter a punk rocker with loud music disturbing all the occupants on the bus. Not only does this interaction recreate a memorable Kirk (William Shatner) Spock (Leonard Nimoy) scene from
Star Trek IV: The Voyage Home
and their encounter with a disruptive punk rocker on a city bus, but the show also cast the same actor who played the rocker in the movie (Kirk Thatcher) to reprise his role here.
Star Trek: Picard
unfolds, as many questions arise each week as are answered. For example, how is Laris connected to the Watcher or Picard's impact on the timeline? Who is the young woman that Q is stalking? And most importantly, what is wrong with Q? If these questions are addressed as well as others have been thus far this season, the episodes to come are going to take us all on quite the adventure.
Star Trek: Picard
"Watcher"? What do you think is wrong with Q? Share your thoughts and ideas in the comments below.