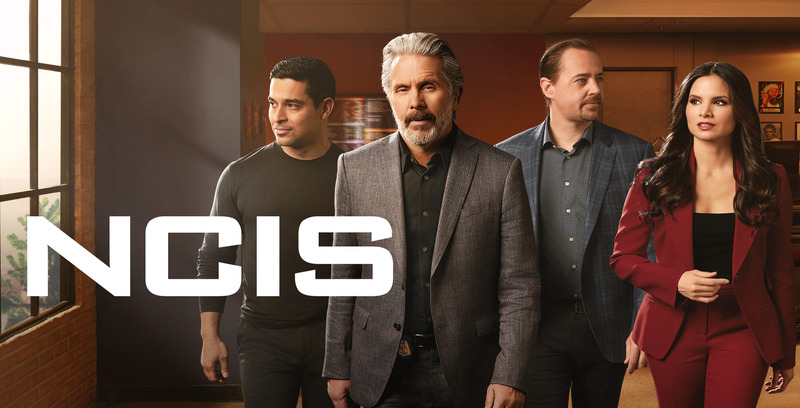 19.15 "Thick as Thieves"
Written by Marco Schnabel
Directed by Terrence O'Hara
Reviewed by KathM
I knew that one day we'd get to see more of Parker's world, but I didn't think it would be such fun. I'm warming to Parker and finding his pastries a good management strategy, but watching him going to Philly and showing us a little of his past bad boyishness. I mean, they were just hubcaps, but still.
We get a few minutes between finding out that Sean, Billy's nephew, has not only been stealing from the till at uncle Billy's market, but he's the prime suspect in the murder of petty officer Danna Calley, who was killed while filming possums in the wilderness. Yes, really.
Billy's glad when Sean is cleared when one of Calley's videos shows her killer (not Sean), but devastated when Sean is later found dead.
Billy goes on the typical rampage to find the killer, just as expected. He even goes to the DINER to hit up Jimmy to try and get a copy of Sean's autopsy report. I missed the diner. Billy has a bit of a pride moment when he finds out that Sean had been flipped by the DEA and had infiltrated a gang who was planning a jewelry heist.
The possum aspect was... odd, but added an interesting dimension to the victim. Sean's beeper added a sense of history. I'm glad he proved that Uncle Billy was able to keep him on the straight and narrow. Kinda.
The killer ended up being Colin, the guy who helped Billy around the store. Sean was trying to blackmail Whick we all kind of knew when we saw him earlier in the episode. It's disappointing when you think that you know who the culprit is only to go through the episode to find out that you were right. But watching Parker and Billy, seeing them try to work things out and figure out who they are now to one another given how they've changed over time. I also liked the way Parker handled his anger, apologizing for messing up the desk.
You knew that Knight would look drop-dead gorgeous for the wedding, bowling the gentlemen over. While it was fun to see Jimmy all gussied up, I hope they don't end up in a relationship. I think it might be a good place for Jimmy to mingle and get back out in the world again. Besides, he and Knight don't really have any chemistry. You know who I think does have chemistry but shouldn't date? Kasie and Jimmy. Maybe just their down-to-earth personalities mesh, but I feel nice and warm when they're chatting about the case or something similar.
19.16 "The Wake"
Written by Katie White
Directed by Rocky Carroll
Reviewed by KathM
This episode vrifies something that I have believed for a very long time: gender reveal parties are ridiculous and unnecessary. It was a great way to start off, though.
Knight was queen of the episode, showing off her negotiation skills with Sam and encouraging him to fight for his own life if he didn't kill Emma. That was her job before joining NCIS and I'm glad she was able to show her skills. She was honest about telling that Sam she thought he was guilty, then helped stop his suicide by a may have been a not exactly lucky shot.
I found the pace a little dizzying, and would like to have spent some time hearing about the podcast (who created it, what if any real credentials the producer had, etc.) and maybe listening to some of it. Instead Knight convinces Sam not to kill himself, gets him to come into Interrogation without his lawyer, then they ask him a couple of questions and send him home. Then we see the murderer (obvious from the minute she rolls up to Molly's house, anxiously scanning the room to see wether the agents had pinned it on her yet) ID'd and arrested. The end! I knew that she was guilty, but not why. Her guilt came out of nowhere, then the episode was basically over. I'd even have given up the bits about Torres and his lack of representation on an NCIS podcast just to get more content.
As fun as it would be for Kasie and Torres to have their own podcast, how much better would it be for Kasie and Knight going over NICS cold cases with a sip of merlot? They could have Ducky provide occasional historical context!
I like that Knight refered the loss of her team when talking to Sam; so often things like that are either glossed over or just ignored. A good set-up to see where it all goes.