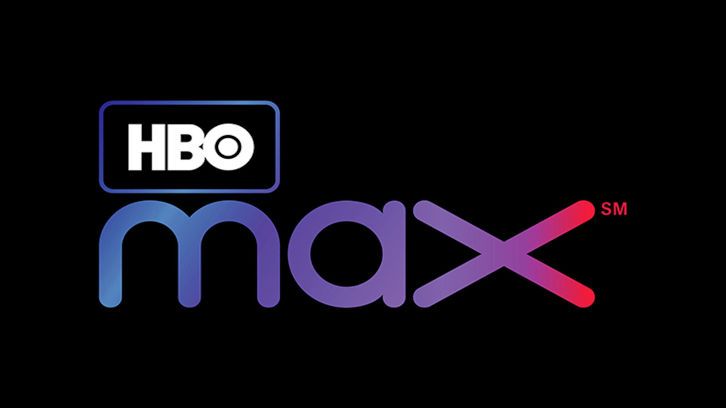 This April, HBO Max brings a diverse slate of award-winning thrillers, mysteries, and fantasy series that fans will love, not just watch. The original comedies coming to the platform are guaranteed to make fans LOL.
Fasten your seatbelts! In the season two premiere of the Emmy®-winning series "The Flight Attendant" (4/21), Cassie is living her best sober life in Los Angeles while moonlighting as a CIA asset in her spare time. But when an overseas assignment leads her to inadvertently witness a murder, she becomes entangled in another international intrigue.
HBO Max continues to celebrate Black girl magic with the season three premiere of the Emmy®-winning series "A Black Lady Sketch Show" (4/8), set in a limitless magical reality full of dynamic, hilarious characters and celebrity guests.
The Emmy®-winning dark comedy series "Barry" (4/24) returns in the month, following an ex-killer for hire desperate to leave his violent past behind and immerse himself in acting.
This month also brings one-of-a-kind real-life stories that reflect the human experience on the screen. Fans will immerse themselves into stories of complex characters that connect with everyone.
From Academy Award®-winner Barry Levinson comes "The Survivor" (4/27), an HBO Original from filmmaker Barry Levinson, and starring Ben Foster as the lead. Tells an incredible true story of Harry Haft, who, after being sent to Auschwitz, survives not only the inhumane persecution of the camp, but the gladiatorial boxing spectacles he is forced to perform with his fellow prisoners for the amusement of his captors.
From the producers of HBO's critically acclaimed "The Wire," comes "We Own This City," (4/25) chronicling the rise and fall of the Baltimore Police Department's Gun Trace Task Force and the corruption permeating an American city.
Fans will get a full 360 look into the life of legendary pro skateboarder Tony Hawk in the feature documentary "Tony Hawk: Until The Wheels Fall Off" (4/5). This documentary is an all-encompassing look at the skateboarder's life, legendary career, and relationship with the sport with which he's been synonymous for decades.
Inspired by Jake Adelstein's non-fiction first-hand account of the Tokyo Metropolitan Police, "Tokyo Vice" (4/7) captures Adelstein's daily descent into the neon-soaked underbelly of Tokyo in the late '90s, where betrayal and suspicion lurk behind every corner.
Other original programming premiering this month delivers a wide array of unique stories that resonate across all genres. The following titles will deliver new distinctive storylines, multi-dimensional characters and talk-worthy content.
Fans of Adam McKay will enjoy "The Invisible Pilot" (4/4), a three-part documentary series by Emmy®-winning filmmakers Phil Lott and Ari Mark. The labyrinthine story is a tale of a daring husband and father who unexpectedly jumps off of a bridge in 1977, despite his successful career as a pilot and seemingly happy home life. The story begins in the Midwest and ends up as part of one of the biggest political scandals of the 21st century.
Part two of "The Way Down: God, Greed, And The Cult Of Gwen Shamblin" (4/28), directed by Primetime Emmy®-winning filmmaker Marina Zenovich, highlights the legacy of Remnant's infamous leader, whose life came to a shocking end after a plane crash in May 2021.
Mystery fans can follow Hercule Poirot's investigation with "Death On The Nile" (3/29), an adaptation of a classic tale, following a murder mystery. While on vacation on the Nile, Hercule Poirot must investigate the murder of a young heiress.
Horror fans will get their thrills from "The Night House" (4/8), which follows Beth, a widow who discovers a dark secret about the house her deceased architect husband built. During her investigation of the house, she soon realizes its disturbing secrets.
Additional highly anticipated originals debuting this month include The Emmy®-nominated Max Original series "Made for Love" (4/28), returns for its second season. Starring Cristin Milioti, Ray Romano, and Billy Magnussen, the comedy series is a cynically poignant story of love and divorce, season two of "Gentleman Jack,", documentary series "Not So Pretty" (4/14), the season five premiere of the international hit "The Great Pottery Throw Down" (4/14), and the season 4 part B premiere of "Young Justice" (3/31).
TITLES COMING TO HBO MAX IN APRIL:
Exact Dates To Be Announced:
Gentleman Jack, Season 2 Premiere (HBO)
March 29:
Death On The Nile, 2022 (HBO)
March 31:
Young Justice, Max Original Season 4B Premiere
April 1:
10, 1979
Annabelle, 2014 (HBO)
Armed and Dangerous, 1986
Balls Out: Gary the Tennis Coach, 2009
Battle Los Angeles, 2011
Beetlejuice, 1988
Bells Are Ringing, 1960
Black Gold, 1947
Blood Ties, 2014 (HBO)
Boys' Night Out, 1962
Brewster McCloud, 1970
Brie's Bake Off Challenge, 2022
Capote, 2005 (HBO)
Captains Courageous, 1937
Chicago, 2002 (HBO)
Children of the Damned, 1964
Czech It Out!, Max Original Premiere
Dances With Wolves, 1990 (HBO) (Extended Version)
Erased, 2013 (HBO)
Fantastic Beasts: A Natural History, 2022
Five Easy Pieces, 1970
Ghosts of Girlfriends Past, 2009
Girl Most Likely, 2013 (HBO)
Graffiti Bridge, 1990
Hugo, 2011 (HBO)
Insidious, 2010
Iron Eagle, 1986
Iron Eagle II, 1988
Kin, 2018 (HBO)
Krull, 1983 (HBO)
Larry Crowne, 2011
Les Miserables, 1998
Limitless, 2011 (HBO)
Moon, 2009 (HBO)
Moscow on the Hudson, 1984
Nobody's Fool, 1994 (HBO)
Odd Man Out, 1947
On the Waterfront, 1954
One True Singer, Max Original Season 1 Premiere
Only Lovers Left Alive, 2014 (HBO)
Original Sin, 2001 (HBO) (Extended Version)
Peggy Sue Got Married, 1986
Point Break, 2015 (HBO)
Rain Man, 1988 (HBO)
Red, 2010 (HBO)
Rendez-Vous, 2020 (HBO)
Revolver, 2007 (HBO)
Salt, 2010
Seven Brides for Seven Brothers, 1954
Sex Drive, 2008 (HBO) (Extended Version)
She Wore a Yellow Ribbon, 1949
Show Boat, 1936
Six Degrees Of Separation, 1993 (HBO)
Slc Punk!, 1999 (HBO)
Spartan, 2004 (HBO)
Special Agent, 1935
Summer of '42, 1971
Surf's Up 2: WaveMania, 2017
Sweet Bird of Youth, 1962
The Asphalt Jungle, 1950
The Big Chill, 1983
The Big House, 1930
The Boondock Saints II: All Saints Day, 2009 (HBO) (Director's Cut)
The Break-Up, 2006 (HBO)
The Brothers Solomon, 2007 (HBO)
The Chosen, 1982 (HBO)
The Freshman, 1990 (HBO)
The Heartbreak Kid, 2007 (HBO)
The Incredible Hulk, 2008 (HBO)
The Informant (aka A Besugo), Max Original Season 1 Premiere
The Ladies Man, 2000 (HBO)
The Last Airbender, 2010 (HBO)
The Last Detail, 1973
The Last Dragon, 1985
The Raid: Redemption, 2012 (HBO) (Extended Version)
The Relic, 1997 (HBO)
The Secret In Their Eyes, 2010 (HBO)
The Secret Life Of Walter Mitty, 2013 (HBO)
The Thaw (aka Odwilz), Max Original Season 1 Premiere
The Thirteenth Floor, 1999
The Toy, 1982
The Wackness, 2008 (HBO)
Tootsie, 1982 (HBO)
Under the Cherry Moon, 1986
Universal Soldier: The Return, 1999
Vice Versa, 1988
Welcome To Collinwood, 2002 (HBO)
Who's Harry CRUMB?, 1989 (HBO)
William Shakespeare's Romeo + Juliet, 1996 (HBO)
Winter Meeting, 1948
Wrath Of The Titans, 2012
April 2:
Batwoman, Season 3
Chad
April 4:
The Invisible Pilot, Documentary Series Premiere (HBO)
April 5:
Man of Steel, 2013 (HBO)
Tony Hawk: Until the Wheels Fall Off, Documentary Premiere (HBO)
We're The Millers, 2013 (HBO)
April 7:
Close Enough, Max Original Season 3
Queen Stars, Max Original Season 1 Premiere
Tokyo Vice, Max Original Season 1 Premiere
Trinity of Shadows, Max Original Season 1 Premiere
April 8:
A Black Lady Sketch Show, Season 3 Premiere (HBO)
Crabs In A Barrel, 2022 (HBO)
Mi Casa, 2022 (HBO)
The Night House, 2021 (HBO)
When You Clean A Stranger's Home, 2022 (HBO)
April 12:
Black Mass, 2015
April 14:
The Garcias, Max Original Season 1 Premiere
Gensan Punch, Max Original Premiere
The Great Pottery Throw Down, Max Original Season 5 Premiere
Not So Pretty, Max Original Season 1 Premiere
April 17:
The House, 2017
April 21:
Amsterdam, Max Original Season 1 Premiere
Marlon Wayans Presents: The Headliners, Max Original Special Premiere
The Flight Attendant, Max Original Season 2 Premiere
April 22:
A Tiny Audience, Season 3 Premiere (HBO)
Toy Aficiao, 2021 (HBO)
April 24:
Barry, Season 3 Premiere (HBO)
The Baby Limited Series Premiere (HBO)
April 25:
We Own This City, Limited Series Premiere (HBO)
April 27:
The Survivor, 2022 (HBO)
April 28:
Ana Emilia Show (aka Desafío Influencer con Ana Emilia), Max Original Premiere
DoDo, Max Original Season 1 Premiere
Lamput, Season 1-3
Made for Love, Max Original Season 2 Premiere
Up Close with Ana Emilia, Max Original Special Premiere
The Way Down: God, Greed, And The Cult Of Gwen Shamblin, Max Original Season 1 Part B Premiere
April 29:
Snowpiercer, Season 3
April 30:
The Blair Witch Project, 1999
House of 1,000 Corpses, 2003
The Devil's Rejects, 2005
TITLES LEAVING HBO MAX IN APRIL:
April 3:
Life's Too Short, 2012 (HBO)
April 30:
2 Fast 2 Furious, 2003 (HBO)
A Good Day to Die Hard, 2013 (HBO) (Extended Version)
Aftermath, 2017 (HBO)
Anna to the Infinite Power, 1982 (HBO)
Bloodsport, 1988 (HBO)
Cake, 2005 (HBO)
Cursed, 2005 (HBO)
Darkness, 2004 (HBO) (Unrated Version)
Executive Decision, 1996 (HBO)
Extremely Loud & Incredibly Close, 2011 (HBO)
Firehouse Dog, 2007 (HBO)
For Greater Glory: the True Story of Cristiada, 2012 (HBO)
Freejack, 1992 (HBO)
Frida, 2002 (HBO)
Getting Even With Dad, 1994 (HBO)
Hearts in Atlantis, 2001 (HBO)
Her Body, 2018 (HBO)
Hitman, 2007 (HBO) (Extended Version)
House, 2008 (HBO)
Moonstruck, 1987 (HBO)
My Baby's Daddy, 2004 (HBO)
My Big Fat Greek Wedding, 2002 (HBO)
Never Let Me Go, 2010 (HBO)
News of the World, 2020 (HBO)
Poltergeist II: the Other Side, 1986 (HBO)
Poltergeist III, 1988 (HBO)
Promising Young Woman, 2020 (HBO)
Senseless, 1998 (HBO)
Showtime, 2002 (HBO)
Something New, 2006 (HBO)
Stigmata, 1999 (HBO)
Summer School, 1987 (HBO)
The Betrayed, 2008 (HBO)
The Brady Bunch Movie, 1995 (HBO)
The Day After Tomorrow, 2004 (HBO)
The End, 1978 (HBO)
The Fast and the Furious, 2001 (HBO)
The Happening, 2008 (HBO)
The Pope of Greenwich Village, 1984 (HBO)
The Poseidon Adventure, 1972 (HBO)
The Presidio, 1988 (HBO)
The Seeker: the Dark Is Rising, 2007 (HBO)
The Transporter, 2002 (HBO)
The Wings of the Dove, 1997 (HBO)
Thelma & Louise, 1991 (HBO)
Tomcats, 2001 (HBO)
Unleashed, 2005 (HBO) (Director's Cut)
Waiting to Exhale, 1995 (HBO)
Weightless, 2018 (HBO)
Welcome to Sarajevo, 1997 (HBO)
Witness, 1985 (HBO)
Won't You Be My Neighbor?, 2018 (HBO)