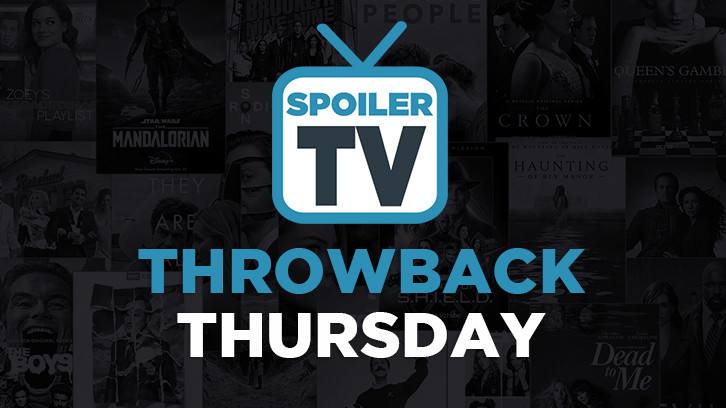 Throwback Thursday is a weekly article in which we look back at our favourite TV episodes from the past.
The fourth season premiere of Killjoys is the perfect encapsulation of what makes the show so perfect for me. I've always seen the Dutch and Johnny relationship as the heart of the show. Even when they're apart, they have a profound impact on each other and 'The Warrior Princess Bride' puts them front and centre as we learn how they became Killjoys in the first place.
Khlyen frames their backstory like a fairy tale and while we know for him it's about some deeper message or secret that he needs Dutch to discover, for the viewer it's about witnessing how Dutch and Johnny's bond formed into what we see in the present day.
The best thing about the episode is how fun it is. Killjoys was always a show that got the right balance between heartbreaking emotion and ridiculously funny one liners (mostly courtesy of Johnny, but really all of the characters get some great delivery in).
The plot of the episode follows Khlyen guiding Dutch through a memory of tracking down a poison-using assassin, providing a dramatic parallel to where Dutch is on her journey. She's trying to leave her life as an assassin behind but that's easier said than done especially when Johnny gets poisoned and she starts to panic.
Luckily for her, Johnny is determined to be there for her even when he's dying. He literally drags himself from his death bed to save her soul, telling her they can both start over and it's a testament to their love for each other that it was so easy for her to listen to him. Johnny may not be the best fighter in the show but he is definitely the glue that holds them all together, a sentiment that resonates through several episodes of the show over the years.
It's also evident in his budding dynamic with Lucy, Dutch's ship. She is understandably distrusting of him since he tried to steal her but his compassion wins out again when he has the chance to control her but chooses to simply ask for her help instead, beginning a change in his relationship which ultimately leads to him becoming Lucy's favourite person (ever).
Johnny's heart is paired well with Dutch's protectiveness making them a formidable team even if Dutch is still having trouble with self-sacrificing tendencies but really, when have either of them ever put themselves above each other? It's refreshing to see two characters who aren't romantic interests being the centre of a show (we don't talk about that false memory thing in season 5) with both of them giving the other a home when their respective lives are either going nowhere (Johnny) or in turmoil (Dutch).
Stability has always been a huge part of their partnership, translating well into them deciding to settle down for their secure RAC jobs that make things simple for them at least for a while. Though 'the warrant is all' was never going to be enough for two people with the biggest hearts in the Quad.
The episode also gives us some nice first meetings, like the iconic Pree, prickly Turin or season 1 guest star Big Joe who looks like he could really use a nap after having to deal with Johnny and Dutch. D'avin is noticeably absent but that's understandable for the timeline of the show and he makes up for it by having a sizeable character arc in the rest of the season.
Ultimately, Killjoys is a show about love and belonging and the framing of this episode as almost like a bedtime story helps to drive those core values home while unearthing the core of two of Killjoys key characters. Also, it's just really fun to see Dutch and Johnny kick ass and quip again and look good while doing it.
Were you a fan of Killjoys? Had a favourite character, dynamic or episode? Sound off in the comments below!