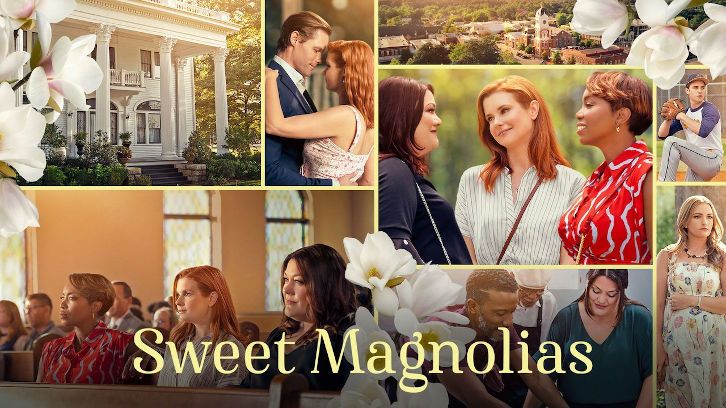 Normally summer is the time most small towns can sit back and relax, take the time to slow down and relax. The residents of Sweet Magnolias' Serenity, South Carolina, unfortunately, don't get to do very much of either as the bulk of the show's second season on Netflix is centered on the aftermath of the terrible automobile accident that marked the end of their first season. The show, based on a series of best-selling novels by author Sheryl Woods, has become a hit for Netflix.

Sweet Magnolias
is a strongly likely candidate for a third season on Netflix. After this solid outing of episodes, the show's second season finale has left many questions that fans will be clamoring to have answered. There's so much more of the Sweet Magnolia's story to tell. Why did Miss Frances leave Dana Sue such a large bequest? After their successful recall campaign, which of the Sweet Magnolias is going to embark on a political career to replace him in office? Who is the mysterious owner of the gossipy Instagram account that keeps revealing secrets the citizens of Serenity would prefer stay hidden? Who is the nemesis from Dana Sue's past who will surely make trouble; and just how many more of Bill's mistakes are going to be revealed for Maddie to clean up? Regardless, with polish on the writing and more splendid work from this ideal cast,
Sweet Magnolias
should be around more several more seasons.
Which episode of the second season of Sweet Magnolias was your favorite? Were you satisfied with the way the season ended? Leave your thoughts in the comments below.