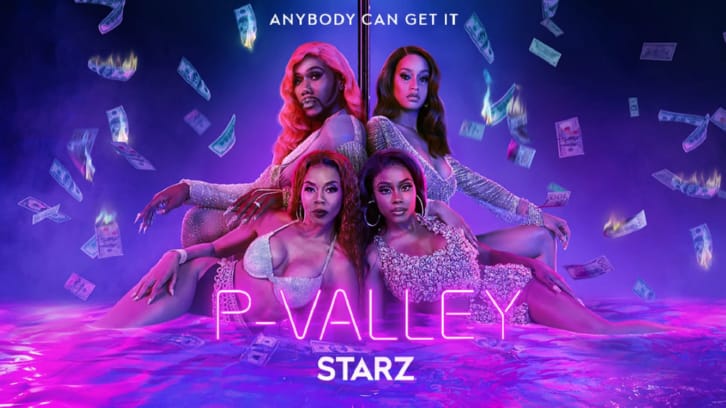 Starz is expanding the crew at The Pynk as Katori Hall's P-Valley adds Psalms Salazar (Girl Lost: A Hollywood Thriller) and Gail Bean (Paradise Lost) to the Season 2 cast. They will join returning cast members Nicco Annan, Elarica Johnson, Brandee Evans, Shannon Thornton, Parker Sawyers and more.
Salazar joins the cast as a series regular. She plays Whisper, an enigmatic free spirit with a spooky streak who speaks in riddles and eerie truths. She's blessed with a direct line to the universe and sight beyond the earthly realm. The air to Roulette's fire, Whisper becomes a full-blown tornado when she hits the pole.
Bean will recur as Roulette, a feisty wild child who truly lives up to her name—she's taking major risks and breaking allllll of Uncle Clifford's rules. Like fire, she's dangerous, unpredictable, and uncontrollable—but dazzling to watch. On and off the pole, she's turning The Pynk upside down.
---