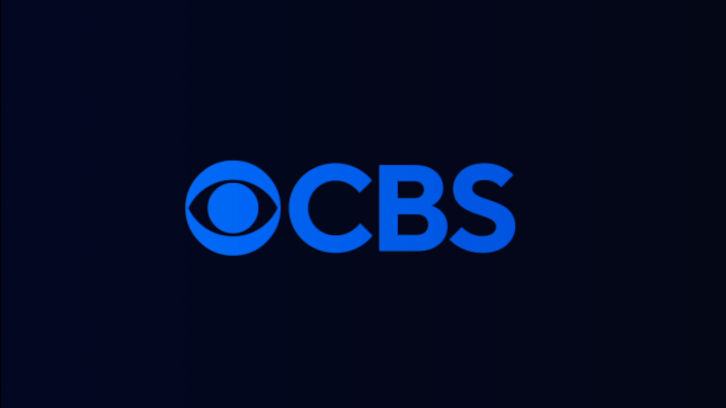 CBS "SPRINGS FORWARD" WITH RETURNING FAVORITES, SPECTACULAR SPECIALS, BIG PREMIERES, GUEST STARS, MILESTONES AND MORE, IN FEBRUARY, MARCH AND APRIL!
The following are highlights of CBS Original series and specials that are coming up in February, March and April:
FRESH EPISODES OF RETURNING FAVORITES
GHOSTS – Television's #1 new comedy returns with new episodes Thursday, Feb. 24, 9:00-9:30 PM, when we meet Sasappis' father; March 3, when Isaac makes a big personal revelation; and March 31, when we find out what happened to Trevor's pants!
FBI: MOST WANTED – Julian McMahon's must-see final episode airs Tuesday, March 8, 10:00-11:00 PM.
S.W.A.T. – Series star Lina Esco makes her television directorial debut Sunday, March 27, 10:00-11:00 PM.
NCIS/NCIS HAWAI'I CROSSOVER – NCIS agents Nick Torres (Wilmer Valderrama) and Jessica Knight (Katrina Law) travel to Hawai'i to join forces with NCIS: HAWAI`I, when Jane Tennant (Vanessa Lachey) tells them there's a lead on a witness with crucial evidence from an old case NCIS worked on. Tennant and team say aloha to Torres and Knight Monday, March 28, 9:00-11:00 PM.
HIGHLY ANTICIPATED SERIES & SEASON PREMIERES
SURVIVOR – The 42nd edition of the ground-breaking reality series debuts with a special two-hour episode Wednesday, March 9, 8:00-10:00 PM.
BEYOND THE EDGE – The series premiere of the new reality series airs Wednesday, March 16, 9:00-10:00 PM, featuring nine celebrities who trade their worlds of luxury to live in the dangerous jungles of Panama, where they face off in epic adventures and endure the most brutal conditions, pushing themselves to go far beyond their comfort zone. The celebs are: country superstar Lauren Alaina, Super Bowl MVP Ray Lewis, country superstar Craig Morgan, NBA champion Metta World Peace, supermodel Paulina Porizkova, NFL legend Mike Singletary, actress Jodie Sweetin ("Full House," "Fuller House") and television personalities Colton Underwood ("The Bachelor") and Eboni K. Williams ("The Real Housewives of New York City").
HOW WE ROLL – The series premiere of the new comedy based on professional bowler Tom Smallwood's life, starring Pete Holmes, Katie Lowes, Chi McBride and Julie White, airs Thursday, March 31, 9:30-10:00 PM.
COOL GUEST STARS & REUNIONS:
THE EQUALIZER – Queen Latifah reunites with Jada Pinkett Smith, her "Girls Trip" co-star, when Smith guest stars as a brilliant master thief from McCall's CIA past, Sunday, Feb. 27, 8:00-9:00 PM.
GOOD SAM – Sophia Bush reunites with her "One Tree Hill" co-stars Hilarie Burton and Bethany Joy Lenz, Wednesday, March 23, 10:00-11:00 PM. Their appearance marks the first time the actors have appeared on-screen together since "One Tree Hill" ended a decade ago. Emmy-nominated actress Victoria Rowell (THE YOUNG AND THE RESTLESS) begins a recurring role as Tina Kingsley, the high-powered, sophisticated chairwoman of the hospital board, Wednesday, March 2, 10:00-11:00 PM.
THE NEIGHBORHOOD – Cedric the Entertainer reunites with his "The Last O.G." co-star Tracy Morgan when the Emmy-nominated actor guest stars as Curtis, Calvin's wealthy younger brother, Monday, March 28, 8:00-8:30 PM.
FBI: INTERNATIONAL – Elizabeth Mitchell returns as Forrester's (Luke Kleintank) estranged mother on Tuesday, Feb. 22, 9:00-10:00 PM. It's the first time Forrester has seen her since she disappeared after an international scandal 15 years prior. What does she want?!
BULL – Lou Diamond Phillips guest stars as Colonel Victor Taggert, a U.S. Army psychiatrist who hires TAC to assist with a diminished capacity defense, Thursday, March 3, 10:00-11:00 PM.
REMARKABLE MILESTONES
BLUE BLOODS – Friday's perennial top series in viewers, now in its 12th season, marks its milestone 250th episode, Friday, March 11, 10:00-11:00 PM.
YOUNG SHELDON – Television #1 comedy airs its milestone 100th episode Thursday, March 31, 8:00-8:31 PM.
S.W.A.T. – Hondo (Shemar Moore) and team celebrate the milestone 100th episode of the hit series, Sunday, April 10, 10:00-11:00 PM.
THE BOLD AND THE BEAUTIFUL – The most-watched U.S.-produced daytime drama series in the world celebrates its 35th anniversary with a special episode on Wednesday, March 23, 12:30-1:00 PM / 12:30-1:00 PM PT.
SPECTACULAR SPECIALS & SPORTS
THE 64TH ANNUAL GRAMMY AWARDS, hosted by Trevor Noah, airs live from the MGM Grand Garden Arena in Las Vegas Sunday, April 3 (8:00-11:30 PM, live ET/5:00-8:30 PM, live PT).
THE 2022 CMT MUSIC AWARDS – Country music's only entirely fan-voted awards show airs LIVE Monday, April 11 (8:00-10:30 PM, LIVE ET/delayed PT) from Nashville's historic Municipal Auditorium, and various locations in and around Nashville. This will be the inaugural broadcast of the CMT MUSIC AWARDS on the CBS Television Network.
THE PRICE IS RIGHT AT NIGHT – CBS' top-rated game show, hosted by Drew Carey, returns to primetime with special guest Emmy Award winner Rachel Brosnahan ("The Marvelous Mrs. Maisel"), who will "come on down" Monday, April 25 (8:00-9:00 PM, ET/PT).
MARCH MADNESS – CBS Sports will broadcast the NCAA Division I Men's Basketball Championship for the 40th year, including a partnership since 2011 with Turner Sports to provide exclusive live coverage of all 67 games across CBS, TBS, TNT and truTV.
RIVETING SEASON FINALES
THE AMAZING RACE – The final four teams race through Setubal, Portugal and Los Angeles to claim the grand prize on the exciting two-hour season finale, Wednesday, March 2, 8:00-10:00 PM.
B POSITIVE – Gina is torn after getting an offer to sell Valley Hills to a rival assisted living residence, and Drew prepares for his big trip to Alaska, on the second season finale, Thursday, March 10, 9:01-9:30 PM.