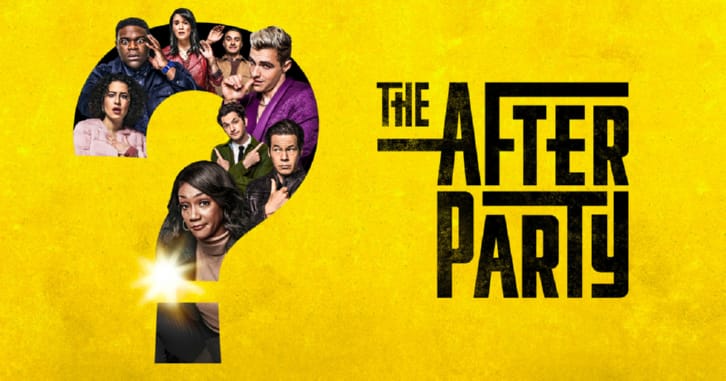 Apple TV+'s new project The Afterparty debuts with its first three episodes, and overall, the show settles in with genuine laughs and a cast you never thought you'd see together.
The Afterparty is lined with talent, from very popular names like Tiffany Haddish to the lesser-known but still as funny Zoë Chao. The cast has amazing chemistry that you sense almost as soon as the show starts, and only gets better the more we learn about the characters.
The Afterparty is a show that centers around a group of people who become suspects in a murder during an afterparty for their high school reunion.
One of their classmates, Xavier, played by Dave Franco – who bears an uncanny resemblance to Frankie Grande – dies, and each person attending the party is forced to stay in his house as the detectives investigate.
Tiffany Haddish refreshingly gets the chance to step outside of her "loud Black girl" typecast, as she makes herself the lead detective on this homicide. And she plays it well!
Set up as a whodunnit comedy, The Afterparty sometimes focuses too hard on making sure the audience is laughing.
The best laughs this show gets are the subtle ones – not from Ben Schwartz's lengthy parody songs in episode three, "Yasper," but from moments more like when Aniq tries to eat a tea light that he formerly referred to as a jello shot.
On the other side of this, there are several (perhaps too many) jokes that go on far longer than necessary, almost to the point where they become unfunny.
In episode one, "Aniq," Ben Schwartz's Yasper (if that's not a joke in itself) is asked by an old classmate what his name is, and the best thing Yasper comes up with is "Slamps."
Moments later, Aniq is ready to perform karaoke for his old high school crush when "My Neck, My Back" by Khia starts playing instead. It's funny at first glance but then deteriorates the longer Aniq makes up his own words to the song at a party where everyone is at least 25-years-old.
That being said, along with Abbott Elementary, The Afterparty is one of the only new comedy shows from the last few years that's made me laugh out loud watching it.
One of the best things about The Afterparty is that the audience gets a chance to be alongside Detective Danner in learning what happens and piecing everything together; it's not rushed in a typical cop procedural way, but so far is easing into the case, a la Knives Out.
With eight episodes on the roster, there's a chance that it will become too stretched out, last a little bit longer than necessary, but with this cast, I'm sure they can hold their own.
Overall, so far, The Afterparty isn't the best comedy in the world, but it's greatly surpassing my expectations for it.
And One More Thing:
Ilana Glazer is, as per usual, killing it, and I can't wait until her character's episode.

Tiffany Haddish's energy as Detective Danner is so fitting, and her line delivery of "who you love?! Tell me!" proves that Haddish was the perfect person for this role.

Brett telling Zoe that he shat his pants, and her exclaiming, "again?!" was so unpredictable and hilarious.
What did you think of the first three episodes of
The Afterparty
? Who's your favorite character so far? Do you have any theories on who the killer could be? Let me know in the comments below!