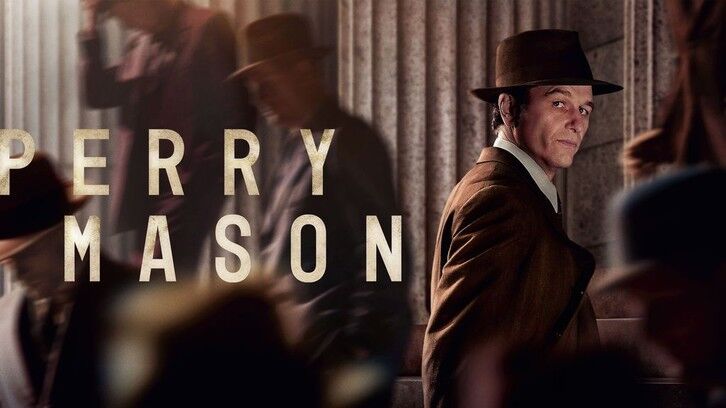 HBO's Perry Mason will see a handful of new faces as Sean Astin (Stranger Things), Tommy Dewey (Pivoting), Oscar-nominee Paul Raci (Sound of Metal) and Jen Tullock (Severance) join the cast for Season 2.
Astin will play Sunny Gryce, who who embodies the American Dream… to a fault. Perry and Della's new client, he's a force to be reckoned with on the battlefield that is dueling supermarkets in town, and he'll make sure he gets his money's worth out of his fancy new attorneys.
Dewey will recur as Brooks McCutcheon, the scion of the wealthiest oil family in LA. He's charming, connected and eager to prove himself. He constantly questions whether that self has the talent to rise to the heights to which own father ascended.
Raci will appear as Lydell McCutcheon, a self-made power player who built LA, along with his fortune, off the city's vast oil fields. Lydell has sired both a lucrative empire and an ambitious son incapable of commanding it.
Tullock takes on Anita St. Pierre, ​​a successful screenwriter and the rare woman who's made a name for herself in a man's world. Stylish, confident, and witty, Anita crashes into Della's world and shows her a side of life and love that she's been missing.
---