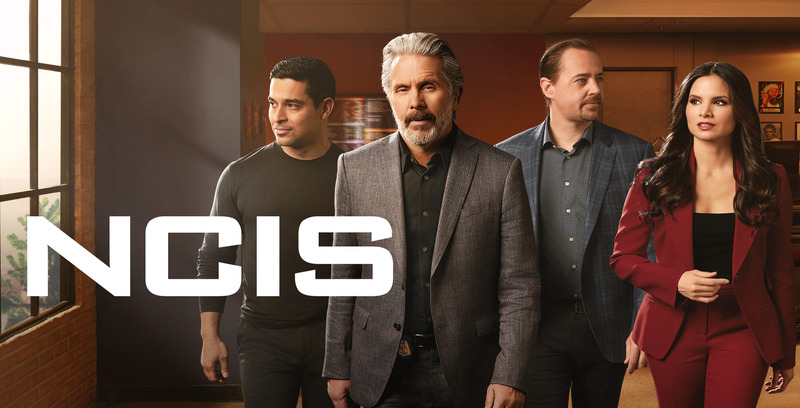 19.10 "Pledge of Allegiance"
Written by Brendan Fehily
Directed by Rocky Carroll!
Reviewed by KathM
So, hummm. Liked the premise of this episode, and the twist at the end, and yet somehow I was underwhelmed. I think I needed more action or more mystery. Maybe both.
It was obvious to me that Nazar wasn't the culprit pretty early on despite a seriously devious fiacee. Despite the many convincing clues Kay orchestrated, he had the support of his pilot "family" who had faith in his innocence. Rafi's dash to the Embassy was a great red herring, but luring him out by telling him that Kay would languish in jail drew him out easily enough. Poor bunny, he adored her.
The idea of someone stealing something as destructive and world-changing (to put it mildly) as the key and the killer drones and then just giving it away for free terrifies me because it could absolutely happen. Remember the ghost guns? Very much an actual thing. So this episode wins for Scariest Thing That Could Happen
Note to All Writers of Televised Media - If you want to create a character as a potetial villian, choose an actor who isn't terribly well known to be that character. And if you're going to use a character, use them. Zoom jewelry-hawking, standing by her man Kay, as played by Amanda Schull, is wasted. Her confession was not a surprise, but her reasons were. But I feel cheated by not getting more screen time with that aspect of her character.
I enjoyed the shout-out to Gibbs and his scholarship fund at the end of the episode. Like any of us are going to forget him! But writers, the neverending hints that we may see Gibbs "one day", like he's completely unreachable, irks me. Leon, he's not on the moon! I know he's got the SAT phone in case he needs to check in with the bull pen, or he needs them, but at some point I hope to to hear about someone just calling Gibbs to chat in a casual way, or actually goimg to visit him. I'm thinking Jimmy or Fornell. Speaking of Gibbs, am I the only one who thinks that Gary Cole sounds like Mark Harmon when he shouts?
Watching with you Monday!
PS - Yay for Torres and Knight and their language smackdown of Stock Racist Character! It reminds me of something I experienced last year.