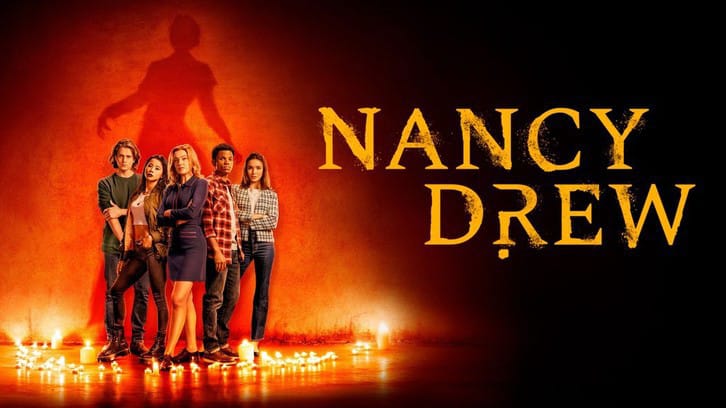 For much of the season I've finished watching episodes feeling as though it was jammed packed with story. Somehow or another the writers have managed to spend time various romances while moving cases forward. This week we got big romance movement, watched a spell go awry and learned more about Temperance's plans.

Bess decided the best way to find out what Temperance is up to is to use a truth spell. Temperance recognized the spell and immediately came up with a way to turn Bess' strategy into chaos.

I like the way Temperance thinks on her feet. Unfortunately, I'm beginning to grow bored with this ineptitude streak that we've seen from Bess recently.

Temperance has 200+ years of experience as a witch, and Bess really thinks she is so good that Temperance won't see her coming?

It's not that the truth spell was a bad idea, it was that Bess never considered that Temperance would recognize the spell. Bess isn't an idiot.

It's beginning to feel like the writers have forgotten that, or don't think it's possible to maintain Bess' signature character traits while showing that she is pretty smart in her own right.


I'm not asking that she suddenly knows everything about magic, just that they don't make her dumb for a laugh.
In the midst of all the chaos, a couple of relationships changed state.
For me, the big bummer is that George and Nick might actually be over. George may not, technically, be wrong about the best way for her and Nick to grow, but I like them together, darn it!
I've never been a fan of Nancy and Ace getting together, so I was thrilled to see Nance and Agent (Nelson) Park finally take a step forward as a couple.
For a bit of contrast, we had Carson and Jean Rosario, the mature couple on the canvas. Every time the tell each other the truth, they seem to grow stronger. I like that.
In the opening moments of the episode, a man, Michael Issacs, digs up the episode's MacGuffin, a chunk of ore that is somehow associated with a mist that kills him when he breathes it.
Judging from what I heard (or thought I heard) in the scene, I had the impression that spirits were released as well and those spirits killed him.
During the last couple of seasons of Teen Wolf, I mentioned (okay, there were moments where my posts could be described as rants) that it would be useful for primetime show runners to study how daytime soaps manage their stories and sizable casts.
The showrunner on Nancy Drew is using one of daytime's tricks I was referring to and rather successfully.
Hannah's disappearance and the introduction of this new ore are good examples of how the show is using this approach. By setting up these stories in episodes focused on, for example, concluding a different story they've lessened the need to pad episodes with filler scenes.
I've see-sawed between Temperance being a good guy or a bad guy. Her final scene with Nick put her firmly in the bad guy column. No more talking myself into thinking she's not evil.
An old acquaintance of Ryan's, Tyler Gillis, arrives in Horseshoe Bay with an offer that neither Ryan or Nick can refuse. He wants to give the youth center $1M.
The truth is he's actually buying the land behind the youth center so that he can dig for the ore. Given how much he's likely to make, if Nick accepts his offer, a million dollars is cheap.
Ryan is now, officially, one of my favorite characters on this show. Ryan goes all Millennial on Gillis and records his honest confession on his cellphone.
The only thing that would have made that better was if Ryan had uploaded the recording immediately rather than holding it over Tyler Gillis's head. Ryan's way was probably smarter.
Ace and Hannah are finally freed with Temperance's help. Her willingness to help is more about manipulating Bess and Nancy, but you take the help you can get, I suppose.
Ace now knows where Nancy's heart lies.
Hannah has finally had enough. She quits her job as keeper of the Historical Society. Not a surprise since clearly the show had decided this will be Bess' place in the Drew Crew.
I was happy to hear that there are procedures in place to keep the Historical Society manned by someone who knows the real score of Horseshoe Bay.
So, there's another facet to Temperance's master plan. I'm at a loss. What are you theories on her master plan?
What did you guys think of the episode?