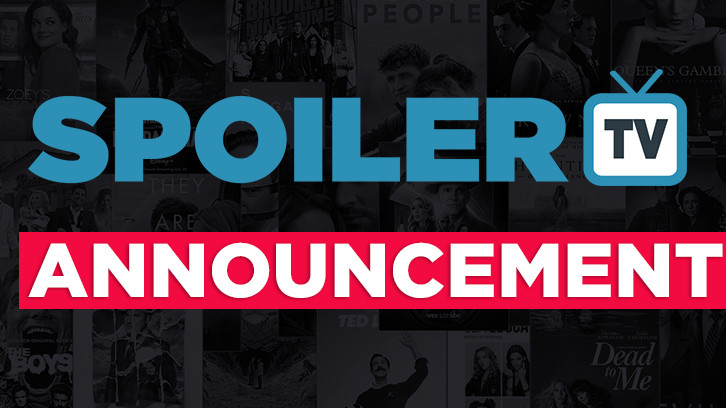 Now that 2021 has almost come to an end, as site owner, I always like to look back at the past year in terms of numbers, stats, charts etc.

When we first launched in back in February 2007, we had just a couple of helpers, covered less than 10 shows, and had very few comments/pageviews.

Fast-forward nearly 15 years, we now have a team of over 70 people, cover some 800+ shows and get 1000's of comments and pageviews each day. It still amazes me looking at these numbers.

So lets take a look at 2021's Facts and Figures.

Here are the Top 30 Shows of the Year here at SpoilerTV.

The Popularity score is based on a calculation of Page Views, Video Plays, Poll Votes, Comments, Facebook Likes and Tweet etc.


Another huge year for comments on SpoilerTV. Here are a few key stats
Over a Quarter of a Million comments have been made on the site to date this year.
Over
340,000
upvotes have been made on comments.
Over
4.1 Million
comments have been read.
Another set of stats that I personally find interesting is that of how and where people access the site.
Device Breakdown
Phone 53%
Desktop 37%
Tablet 9%
Desktop Browser Breakdown
Chrome 54%
Safari 21%
Firefox 11%
Edge 6%
Opera 3%
Internet Explorer 1%
Others 4%
Mobile Browser Breakdown
Safari 46%
Chrome 45%
Firefox 2%
Others 7%
These are the top 25 countries that visit SpoilerTV the most.
As most of you probably know, we now have a
YouTube Channel
. Despite only running for just over 3 years we've already run up some impressive stats.
At the time of posting here are some key stats:
Over
140,000 Subscribers
(Up from 116,000 this time last year)
Over videos have had a total of over
475,000 hrs
of viewing
Our videos have been watched over
39 Million
times
Here is the table for our Top 20 Most Popular Videos in 2021
Here are some key stats from our Social Media presence.
Twitter - 84,00+ Followers
Facebook - 39,000+ Fans
Tumblr - 8,000+ followers
Pinterest - 24,000+ followers
Pinterest - 135 Million Impressions
Instagram - 7,000+ followers
As another year comes to an end I'd like to thank everyone of the SpoilerTV Team for providing our readers with free content 24/7, 365 days of the year, as well as you the reader for visiting, commentating, submitting, suggesting and making SpoilerTV a FUN place to hang out.
I hope you have found these stats interesting, and if there are any other stats that you would like to know, just let me know in the comments and I'll try to answer them where possible.
Here's to a MUCH better 2022 for everyone!