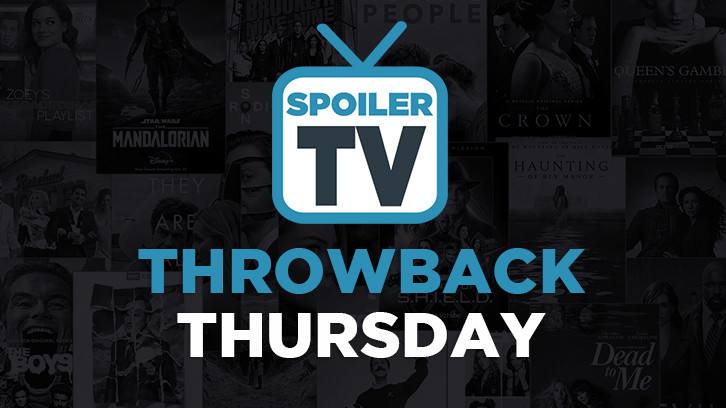 Throwback Thursday is a weekly article in which we look back at our favorite TV episodes from the past. However, to celebrate the holidays, we will spotlighting a Christmas movie instead of our usual TV shows throughout December.


Shane Black has a formula. If you've seen enough of the writer's works, you'll recognise the themes – there's usual a parental relationship, a duo of mismatched lead characters and it's usually set at Christmas. And it's usually good no matter how formulaic on paper it feels, because taking an amnesia plot and committing to it is about as formulaic as they come – in a proto Bourne, pre-Bond revival era –
The Long Kiss Goodnight
comes from director Renny Harlin, who turns Black's script into a watchable romp about an assassin Samantha Caine who has lost her memory and is living in the cold for eight years, before exposing her identity at a Christmas parade that is caught on TV. What follows is a madcap race across America with fraudster Mitch Hennessey, played by an always charming Samuel L. Jackson in peak form, surrounded by a career that includes
Pulp Fiction
two years earlier.
The dynamic between Geena Davis and Jackson is the film at its best – both actors were made for roles like these, and Geena Davis gets to play a gender-flipped role of the traditional action hero protagonist with style and substance to back it up, and the sheer glee that Davis has at kicking ass and taking names is felt everywhere – it's a role that Davis enjoys and that vibrates across the rest of the cast, Jackson is having more fun than he's ever had before and the back and forth between the two characters sings. Their road-trips and unique mannerisms are a delight, for example, Mitch sings along everytime he tries to remember something important, creating a jingle (like putting his keys in his pocket), but when Samantha is still putting the pieces together about her own memory, it's a series of questions that she doesn't know the answer to. She constantly meets up with people from her past who she thinks are one person but actually pretending, just like her – and the game of cat and mouse heightens the tension with some James Bond-influenced interrogation scenes that never loose the sense of fun factor that Black brings to the table.
As premises go – Black's movie (and I'd say yes, like with most Black films, his influence is what makes the movie, for better or worse) has no right to be this well executed. A teacher discovering her assassin skills and using them to save her daughter sounds like a plot from something ten times more outlandish. But this is, lest we forget – a '90s movie that embodies the true essence of what every good '90s movie should be – and it perfectly sums up why the era was so great for action flicks. The plot is best left second guessed – no matter how convoluted the Government plan involving Niagara Falls really is – because Black and Davis and Jackson completely succeed in making you grow attached to these characters – you'll fall for them hook, line and sinker. It's Davis' movie – she conveys the dual personalities of Charly, assassin – and Samantha, schoolteacher – perfectly to the point where Mitch is audibly shocked, as is the audience, when Charly steps back into the picture, balancing the questions of morality with a mix of matured naivety and complete immersion in the coldness of her assassin character - it'd be far too easy for the actor to lean into stereotypes but you quickly grow to like both Charly and Samantha in their own right - and the power of that lies in Davis' acting, bringing the right amount of depth to the role.
The right amount of chemistry between a lead pair can make any movie no matter its quality watchable and the chemistry between Davis and Jackson is good enough that it will want to make you want to go to war for them – it's enough to overlook some of the more problematic parts of the script that unfortunately, have not aged well. Mercifully, they are few and far between – once the film gets going, it truly takes off. In retrospect, it's hard to see why this film never became a hit at the box-office, it's a crowd-pleaser of the highest order - and may have found a new life, but still does not quite recieve the same amount of attention as the classics of the genre. Its performance was less than desireable - $33 million in the US and Canada against a $65 million budget (remember when films were made on a $65m budget?) isn't exactly good for its time.
Harlin's direction almost traps the script and prevents it from being as fully iconic as it should be in what's easily his best film, but it's still a blast – the whole film would have been interesting to watch under the hands of a better director though, for example somebody like Tony Scott would have turned this into a masterpiece. The chaotic energy and sense of fun is the main real driving force behind this script – don't go in expecting an Oscar-winner, but if you want a silly but entertaining romp from start to finish look no further:
The Long Kiss Goodnight
is a delight. If you have easy well-written one liners that are clever and smart but feel effortless, Jackson will make them feel effortless. There's also David Morse and Brian Cox, both in a great supporting role – and Black crafts some spectacularly explosive action sequences that even Harlin can't mess up – the finale in particular set against the snowy backdrop is iconic, and whilst the overall Christmas themes are played fast and loose – it's not a true Christmas movie – but pedanticism be damned, the gunplay and shootouts in the snow are spectacular. In a A-Grade action sequence – one of many - the pair run through a building that's about to explode and escape by shooting ice to make a hole in the water for them to plunge into. It's completely insane – completely over the top, and completely likeable.
When Samuel L. Jackson says
The Long Kiss Goodnight
is his favourite from his prolific filmography from a 2018 YouTube interview with GQ, you can believe him – his loveable portrayal of an ex-con who has never done anything right in his life will instantly win over any fan of the underdog, his bemused reactions to whatever action sequence that Samantha pulls them through never grow old, with the combat ranging from snowy farmhouses to crowded interiors of Government buildings, spiraling towards a spectacular conclusion that is really hard to top. I rewatched this film in preparation for this throwback Thursday article earlier in the week – and the same sense of enjoyment and fun factor that I had when watching for the first time stuck with me - it probably won't be the last I'll revisit this either. Pure fun, in every sense of the word. And I'd take a fun movie with flaws over something more pedestrian any day of the week.
The Long Kiss Goodnight is streaming in the UK on NOWTV's Cinema Membership, and on Hoopla in the USA. It can be purchased in a physical copy format or on your preferred streaming on demand service.