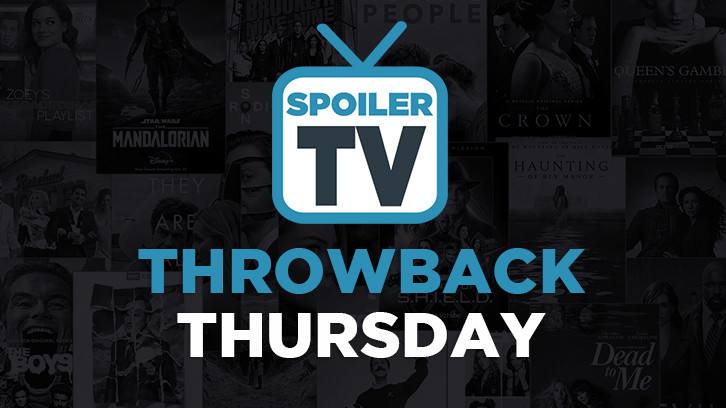 Throwback Thursday is a weekly article in which we look back at our favorite TV episodes from the past. However, to celebrate the holidays, we will be spotlighting a Christmas movie instead of our usual TV shows throughout December.
White Christmas
.
White Christmas
quickly became a fan and family holiday favorite with required viewing every holiday season. There are so many reasons why it has endured for over 65 years and remains perhaps the almost perfect movie that embodies the Christmas spirit. It is a good buddy movie, a good sisters' movie, a great Christmas story all wrapped up in a vibrant musical anchored by composer Irving Berlin's most beloved music.
White Christmas
a try? It's the straightforward story of a pair of unlikely song and dance men, Bob Wallace, and Phil Davis, (Bing Crosby and Danny Kaye), who team up with the singing sisters of an old Army comrade, the Haynes sisters- Betty and Judy (Rosemary Clooney and Vera Ellen), to save the failing inn of their former commanding officer, General Waverly (Dean Jagger). And in true Judy Garland/Mickey Rooney spirit they do it by staging a Broadway style show in the barn of the inn. You come for the charismatic cast, mind boggling choreography, the classic music, and the vibrant color as it was one of the first movies filmed in technicolor and was the first released in wide-screened VistaVision by Paramount.
White Christmas
is the heart and warmth of the Christmas season it exudes. It will remain one of the best classic Christmas stories of going out of the way to help someone else in need during the holidays. As I have every Christmas Eve for nearly 25 years, this Christmas Eve I will be curled up in front of the TV with my favorite snacks and settle in to relive the warm feeling the movie gave me the first time I watched it with my mom. I feel her with me every year I watch. One of the best ways to spend Christmas Eve is with family memories and good times with good friends like Bing, Rosemary, Danny, and Vera.
White Christmas
? Leave your thoughts and comments below.
White Christmas is available on Netflix. You are able to stream White Christmas by renting or purchasing on Google Play, Vudu, Amazon Instant Video, and iTunes. It can also be purchased in DVD or blu ray format.