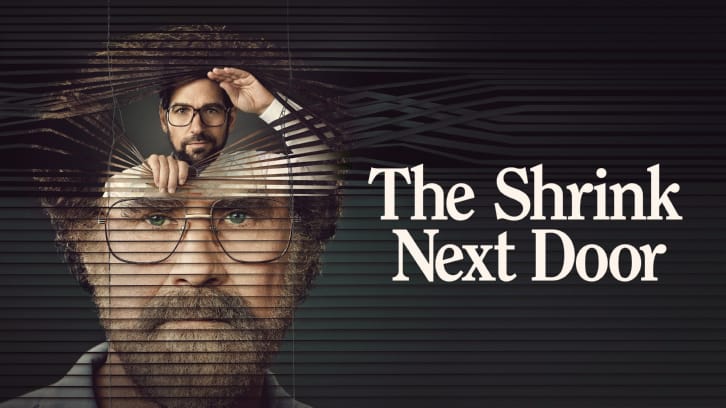 In "The Verdict"
The Shrink Next Door
shows us how Marty begins to rebuild his life from scratch after Ike wrecked it…and how his family reacts to having him back. Time for a review!
Here we go!
Marty must start from scratch after kicking Ike out of his life but it's not as easy as it sounds. Marty doesn't even know where to start. He wants to call his sister, it's what he wants to do the most…but he's scared. He has been 27 years without talking to her, without seeing her, without being interested in her family. And he knows Phyllis, he knows that she is not going to accept him just like that.
So starting with his niece seems the wisest thing to do. She loved him when she was little and they were close…but it's been 27 years. Her niece is not the girl she was, she is a woman who made her life without her uncle Marty because he abandoned them. She already stopped waiting for him. But just…you don't stop loving his family just like that. Deep down, she is hopeful that he will apologize and they can start from there.
But Marty doesn't. Not because he doesn't want to do it, but because he doesn't know-how. And for her, it's the last straw. This man was important to her. In a world where her parents were getting divorced and she felt lonely, he was the only one she felt she could trust, but he left, abandoned her, and after 27 years he doesn't even consider apologizing for it.
She doesn't want him around her and she doesn't want him around her mother because she knows that if anyone was hurt by Marty's abandonment it was Phyllis.
Marty is alone again and feels…isolated. Everybody moved on during those 27 years. They all have their own families, their own lives, and he has nothing, the only thing he has…is Ike. So he falls into the trap and comes back to him. Marty allows himself to be enveloped again by him because he feels that it's the only thing he can do. After so long, they only have each other.
But when Marty begins to find out what Ike did to control him and the way he cut Hanna out of his life, Marty reacts once and for all. He realizes that Ike only hurt him and must get away from him. Although the price he has to pay is loneliness, he prefers it. Ike is the culprit that he lost his life. But despite that, Marty can't stand up to him.
Marty always ran away from conflict and just wants to get away from Ike and start over. Although he has no idea how. Phyllis gives him a clue when she is going to complain to him for contacting her daughter after so long. After the initial confrontation, she realizes what happened in those 27 years, how Ike took over Marty's life and everything he had and how he still doesn't give it the importance that it has, how Marty still doesn't want to fight for that bastard doesn't do the same to anyone else again.
So they start at the beginning: eliminating Ike and his family from that house and from Marty's life - and I'm especially proud of how Marty pushed Ike away from here, reconnecting with his sister gave him the strength he needed - Phyllis hasn't yet forgive Marty but she wants to start from there because she realized that Marty was a victim of Ike's manipulation.
A year later, Marty is fighting in court for what is fair: Ike pay for what he did to him and have his license revoked. And I have no words to explain what Ike's cynicism looks like, trying to play the victim. And even after all, when Ike and Marty come face to face, alone, Ike tells him that he forgives him…this man is a monster, a psychopath and deserves to be in jail.
I can't understand how it took 10 years to revoke his license, allowing him to harm so many people. It's logical that in real life, the survivor of this psychopath never returned to therapy and I hope that the other survivors are well, surrounded by the people they love the most.
Before we say goodbye to
The Shrink Next Door
, I want to talk about Bonnie. She feels guilty and I came to think that she was involved in this with Ike but no, she just gets carried away and is one more victim of Ike because when she has doubts, he knows how to manipulate her to make her feel that they are not doing anything wrong.
And this is the end of
The Shrink Next Door
. I liked the show too much and I wish it had a season 2 but I think the series is self-concluding and, unfortunately, the story ended. I just hope The Shrink Next Door can come back with another true story worth telling. For my part, it was a pleasure to comment on this show every week with all of you. See you later! Happy Holidays!
Agree? Disagree? Feel free to share with us in the comments below!