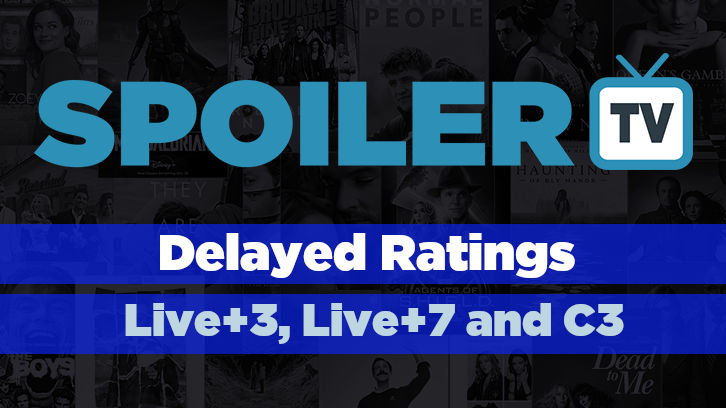 We have a new weekly ratings table that we hope to start posting. It contains all the Broadcast Delayed Ratings for Live+3, Live+7 and for the first time we'll also be posting the C3 rating, which has been generally considered historically as one of the most important metrics when it comes to ratings/renawals etc.

There are 2 tables below. The first is for the 18-49 Demo for each show and shows the Live+SD, Live+3, Live+7 and C3 Ratings so far for the Season. There are also columns for the % increase for each rating. The 2nd Table is similar to the first but shows the Total Viewers numbers.

NOTE: These are Seasonal/Cumlative Averages.

We hope you find this useful and interesting and if you find any problems or have any comments/suggestions please don't hesitate in asking in the comments below.


---
Source: The Nielsen Company